Wanted Aspiring entrepreneurs for the summer institute
Author: Communications
Posted on Jan 12, 2017
Category: UNB Fredericton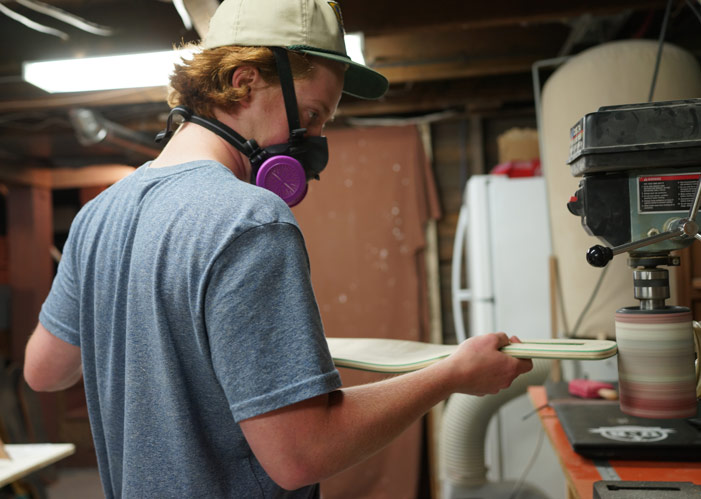 Photo credit: Gracen Johnson
The Summer Institute in collaboration with the J Herbert Smith Centre for Technology Management & Entrepreneurship (TME) at the University of New Brunswick is now accepting applications for their next cohort of aspiring entrepreneurs.
The accelerator offers a three-month intensive for passionate people who want to take their innovative ideas and turn them into successful businesses. Each cohort spends the summer working with a group of professional designers and established entrepreneurs to build businesses that excite them. Costs for participants are covered through a stipend that includes living costs and product development costs.
"The Summer Institute is an opportunity for people who want to make a big leap into entrepreneurship to create value and meaning for society" says Dr. Dhirendra Shukla, TME chair and director of the Summer Institute. "There are so many good people and ideas in our region. Our goal is to offer them the safe space, support and knowledge they will need to turn their idea into a sustainable venture."
This is the fourth year of operation for the Summer Institute and it is scheduled to run from May 1 until July 21. The season will be packed with one-on-one mentoring sessions, skills development workshops, and trips to local businesses with fascinating stories.
The Summer Institute has launched 17 companies, including Fredericton's Wear Your Label, and was the first accelerator in Eastern Canada to be invited into the Techstars affiliated Global Accelerator Network.
"This year, we're looking for entrepreneurs of all passions. Everything from cybersecurity, to forestry and even fine art & craft" says program manager Melissa O'Rourke. "If you know an entrepreneur with an innovative product or service, or someone with a great idea who likes to make a difference, point them towards the Summer Institute."
See the Summer Institute for more information. Applications are open until March 12. They can be submitted at summerinst.ca.
Media contact: Melissa Erin O'Rourke, Program Manager, (506) 261-0871