New bio-psych program offers students experiential-learning opportunities
Author: UNB Newsroom
Posted on Jan 31, 2023
Category: UNB Fredericton , UNB Saint John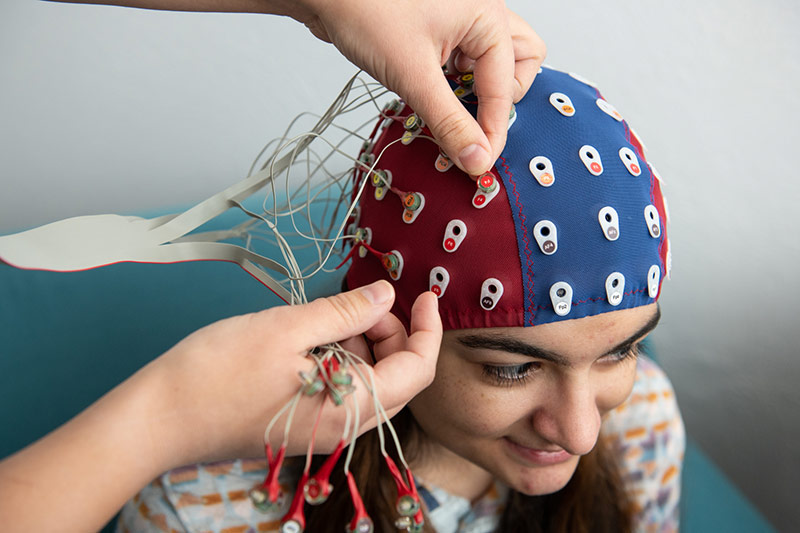 The University of New Brunswick (UNB) is launching its biology-psychology program on the Fredericton campus this fall. Already offered on UNB's Saint John campus, the biology-psychology program will meet the needs of students interested in studying the human body and human behaviour.
Students enrolled in the interdepartmental program will complete the equivalent of a double major within the expected four years of a bachelor of science degree (BSc).
"UNB is committed to providing unique, positive academic experiences for our students," said UNB's president and vice-chancellor, Dr. Paul J. Mazerolle. "The interdepartmental approach of this program incorporates strengths from biology and psychology that enhances options and flexibility for students to meet their personal and academic goals."
The biology-psychology program offers students a gateway to prospective training, higher degrees and a variety of career paths in scientific and health-related disciplines. It is designed for students wishing to pursue careers or post-graduate studies in health-oriented areas such as neuroscience, human biology, psychology, medicine, dentistry or pharmacy.
"The development of the bio-psych program is in response to repeated requests from students," said Dr. Sandra Byers, chair, department of psychology, UNB Fredericton campus. "This exciting program meets students' needs."
Students will experience diverse research approaches through a variety of experiential-learning opportunities throughout the four-year program, such as:
Participate in hands-on laboratories and specialized seminar courses.
Complete independent research projects with access to small discussion groups.
Complete a research thesis through the fourth-year honours program in areas of behavioural neuroscience, cell physiology, cognitive neuroscience/psychology and neurobiology.
"The BSc in bio-psych is perfect for students who want to explore the biological underpinnings of learning, perception and behaviour," said Dr. Dion Durnford, chair, department of biology, UNB Fredericton campus.
Learn more about the bio-psych program on the Fredericton campus or the Saint John campus.