UNB Lorenzo Society coordinator attends Governor General's Literary Awards ceremony
Author: UNB Newsroom
Posted on Dec 14, 2018
Category: myUNB , UNB Saint John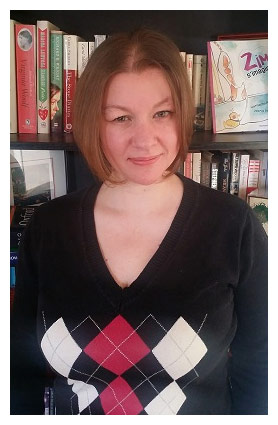 When Andrea Kikuchi opened an email invitation from the Governor General's office at the beginning of November, she most certainly thought it was spam. The invitation, which was for the Governor General's Literary Awards in Rideau Hall, is an exclusive opportunity not afforded to many.
Ms. Kikuchi has been the Lorenzo Society coordinator at the University of New Brunswick's Saint John campus since 2016. The Lorenzo Society is known for its remarkable selection of cultural activities – from readings by students and visiting authors to presenting exhibits in the Ward Chipman Library Building Art Gallery.
The Governor General's Literary Awards, more recently known as Canada Council's GGBooks, was created in 1936. The GGBooks plays an important role in recognizing Canada's diverse writers, illustrators and translators. Winning titles include Margaret Atwood's The Handmaid's Tale and Michael Ondaatje's The English Patient.
"Once I discovered that the invitation was, in fact, genuine, I was deeply honoured to be included," said Ms. Kikuchi.
"As Lorenzo coordinator, I'm sent a number of requests from authors and publishers to consider their books for the next reading season, and I select only a few per year. One of the publications that I chose was The Water Beetles, by Goose Lane Editions. This book was later shortlisted for the 2017 Governor General's Award for Fiction."
The award ceremony provided attendees with an exclusive opportunity to hear jury comments about the nominations, as well as an insider's point of view on how nominees and winners are chosen.
"The event itself was breathtakingly beautiful. Upon arrival, I was greeted by guards, who led me into Rideau Hall. Once inside, the event was presented in various stages, ending with a reception that featured wine and a wide array of foods from different provinces. The awards ceremony itself was led by the current Governor General, Julie Payette." Other attendees included Adrienne Clarkson and John Ralston Saul.
"The event gave me the opportunity to network with other major players in the literary world. Being invited speaks to the reputation of the Lorenzo Society and UNB in general, and how we continue to support and promote literary works by both established and emerging Canadian authors."
Upcoming events at the Lorenzo Society include two readings on Jan. 31, 2019: Pay No Heed to the Rockets: Palestine in the Present Tense by Marcello Di Cintio at the Whitebone Lounge, at 2 p.m. and Brother and I've Been Meaning to Tell You by David Chariandy in Hazen Hall Lecture Theatre at 7 p.m.
Media contact: Angie Deveau
Photo credit: Masa Kikuchi