UNB welcomes the first cannabis health research chair in the country
Author: UNB Newsroom
Posted on Nov 27, 2018
Category: myUNB , UNB Fredericton , UNB Saint John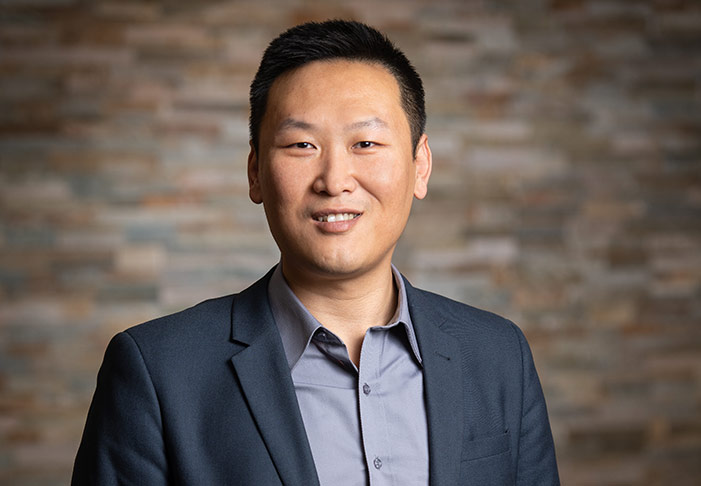 Dr. Yang Qu will pioneer a new field of cannabis research and grow the industry from its infancy stage as the Cannabis Health Research Chair at the University of New Brunswick.
Dr. Qu will begin this new chair position in January 2019 and will focus on the following three areas of research:
Investigate the medicinal potential of cannabinoids by examining the medical purposes and expand the range of medicinal options to develop cannabis-based therapies and treatment.
Improve the genetic properties of the cannabis plant to withstand cultivation in cold climates and increase greenhouse production.
Analyze production strategies to ease supply and demand fluctuation by developing a method to produce cannabis compounds in a laboratory.
Dr. Qu is currently at Brock University where he is a post-doctoral fellow in the department of biological sciences. Since 2013, he has been leading a research team in elucidating the biosynthesis of plant-derived anti-cancer drugs and the microbial productions system for these drugs.
Last year, the New Brunswick Health Research Foundation (NBHRF) and Tetra Bio-Pharma Inc. invested a combined $1 million over five years to establish Dr. Qu's research chair position at UNB.
In addition to his research work, Dr. Qu will also be an assistant professor in the departments of chemistry and chemical engineering.
Quotes
"By appointing the first academic cannabis health research chair in the country, the University of New Brunswick will be at the forefront of cannabis research and it confirms UNB's commitment as a global leader in innovation and research. Dr. Qu will lead the critical examination and the evolution of a new industry that will significantly impact cannabis research in medicinal, social and cultivation capacities."
- Dr. David MaGee, Vice President (Research) at UNB.
"As an institution well-known for its research, I am thrilled to join the UNB community. My goal is to validate cannabis research efforts and alter the stigma surrounding cannabis with medicinal discoveries. It is an exciting time in the field of cannabis research and I look forward to contributing to the outstanding research happening at UNB."
- Dr. Yang Qu, Canada's first Cannabis Health Research Chair
"Tetra Bio-Pharma is proud to be a lead corporate sponsor of Canada's first Cannabis Health Chair. Quality research exploring the medicinal potential of cannabis holds the key to better access to cannabis-based therapeutic options and aligns perfectly with Tetra's pharmaceutical approach as a global leader in the discovery and development of cannabis and cannabinoid-based products. We share with UNB and Dr. Qu, the determination to establish an enviable body of scientific evidence that will allow cannabis to become integrated into the medical system."
- Dr. Guy Chamberland, Chief Executive Officer and Chief Scientific Officer, Tetra Bio-Pharma Inc.
"We are proud to work collaboratively with institutions in the province to support initiatives like the Health Research Chair in Cannabis at UNB. This helps to advance the Health Research Enterprise in New Brunswick by not only carrying out the research, but also by increasing capacity through the training and mentoring of undergraduate and graduate students."
- Ms. Leah Carr, Interim Executive Director, New Brunswick Health Research Foundation
Media contact: Natasha Ashfield, Acting Director of Communications, natasha.ashfield@unb.ca, 506-447-3012