UNB psychology chair inducted to Royal Society of Canada
Author: UNB Newsroom
Posted on Nov 21, 2018
Category: UNB Fredericton , myUNB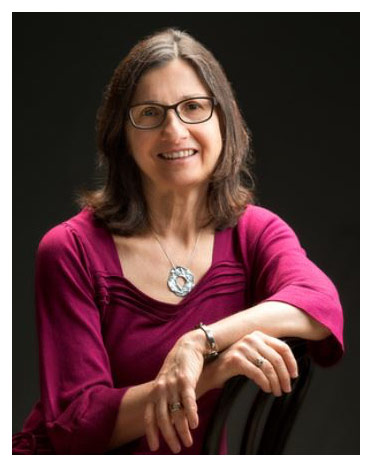 Dr. Sandra Byers, department chair of psychology at the University of New Brunswick, is now the 11th professor at UNB to earn the distinction of Royal Society of Canada (RSC) Research Fellow.
She was inducted into the class of 2018 fellows for her lifetime contribution in advancing human sexuality research at the RSC Celebration of Excellence and Engagement held in Halifax on Nov. 15.
Throughout her career spanning four decades at UNB, Dr. Byers has published more than 140 leading journal articles and her extensive scholar contributions have been cited more than 8,825 times in 40-plus countries. She also co-authored the flagship textbook, Understanding Human Sexuality, now in its seventh edition.
"Sandra Byers' legacy of work in research, mentorship, policy and activism affects all Canadians young and old," says Dr. Lucia O'Sullivan, professor and experimental program director in UNB's department of psychology. "She is one of those rare researchers who moves easily between public and scholarly discourse. Her work has had significant local impact while being truly international in scope and influence."
Regarded as the leading world expert on sexual well-being, Dr. Byers pioneered groundbreaking human sexuality research across multiple faucets including sexual satisfaction, sexual violence and the sexual health of vulnerable groups.
Dr. Byers serves on national and international task forces and her research has influenced public policies worldwide. The Muriel McQueen Fergusson Centre for Family Violence at UNB is a national and international leader in research to end family violence through her inspiration and vision as the founding director.
In addition to the RSC fellowship, Dr. Byers was awarded the Alfred C. Kinsey Award by the Society for the Scientific Study of Sexuality. She also received a fellowship from the Canadian Psychological Association.
RSC Fellows are elected by their peers for their significant achievements in advancing research and scholarship over an academic career and contributing to the enhancement of Canadian intellectual life. Established in 1882, the RSC currently consists of more than 2,000 Research Fellows in the fields of science, social sciences, art and humanities.
Media contact: Paisley Sibbald
Photo credit: Joy Cummings