UNB named one of Canada's Top 100 Employers for 2019
Author: UNB Newsroom
Posted on Nov 12, 2018
Category: UNB Saint John , myUNB , UNB Fredericton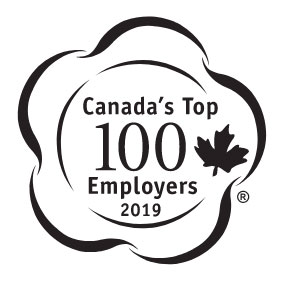 For the sixth time in seven years, the University of New Brunswick has been named one of Canada's Top 100 Employers (2019).
The Globe and Mail announced the top 100 list for 2019; UNB is one of five universities on the list, and is the only Atlantic Canadian university recognized.
"We're thrilled to be named one of the country's top employers again," says Eddy Campbell, president of UNB.
This year's competition saw a record number of employers take part in the selection process, with an increased number of applicants from all regions of the country. UNB was chosen in 2013, 2014, 2016, 2017 and 2018.
Among the reasons UNB made the top 100:
UNB starts the majority of its new employees with three weeks of paid vacation (faculty receive additional time) and offers additional paid time off over the Christmas holiday season -- employees can also apply for an unpaid leave of absence
Working at one of North America's first public universities, UNB employees receive full tuition subsidies for courses related and indirectly related to their current position
UNB helps employees plan securely for the future with contributions to a defined benefit pension plan and retirement planning assistance -- retirees can also stay connected through a dedicated Retired Employees Association, which assists members with health benefits and related concerns, and provides a collective voice to the university
More information on UNB's employment report card can be found at
Canada's Top 100 Employers
.