Ingrid R.G. Waldron to read as part of UNB Saint John's Lorenzo Reading Series
Author: UNB Newsroom
Posted on Nov 6, 2018
Category: myUNB , UNB Saint John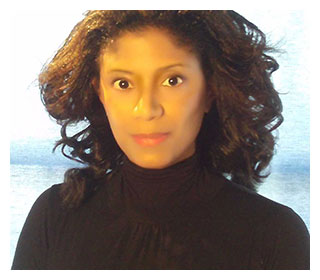 Ingrid R.G. Waldron will read from her new book There's Something in the Water on Wednesday, Nov. 14, as part of the Lorenzo Reading Series at UNB Saint John.
In There's Something in the Water, Waldron examines the legacy of environmental racism and its health impacts in Indigenous and Black communities in Canada, using Nova Scotia as a case study, and the grassroots resistance activities by Indigenous and Black communities against the pollution and poisoning of their communities.
Waldron illustrates the ways in which the effects of environmental racism are compounded by other forms of oppression to further dehumanize and harm communities already dealing with pre-existing vulnerabilities, such as long-standing social and economic inequality. Finally, Waldron documents the long history of struggle, resistance and mobilizing in Indigenous and Black communities to address environmental racism.
Ingrid R. G. Waldron is an associate professor in the faculty of health at Dalhousie University and the Director of The Environmental Noxiousness, Racial Inequities & Community Health Project (The ENRICH Project).
The Lorenzo Reading Series acknowledges the support of the Canada Council for the Arts, The League of Canadian Poets, UNB Saint John, UNB Saint John Bookstore, and its private reading sponsors.
Waldron will read on Wednesday, Nov. 14, at 4:30 p.m. in Hazen Hall, room 125 on the UNB Saint John campus. The event is free and all are welcome to attend.
Media contact: Kelsey Pye
Photo credit: Dawn Harwood Jones