IBEC continues to foster partnerships through the third annual Data Visualization Competition
Author: UNB Newsroom
Posted on Nov 19, 2018
Category: UNB Fredericton , myUNB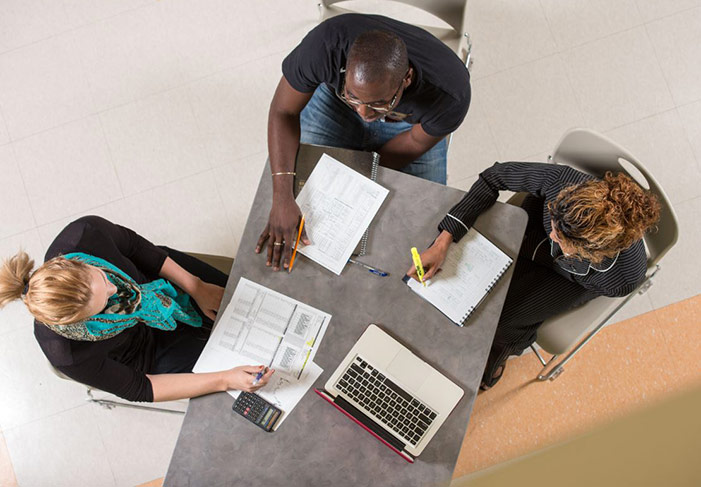 The International Business and Entrepreneurship Centre (IBEC) at the University of New Brunswick will host the third annual Data Visualization Competition (DVC) from 8:30 a.m. to 3 p.m. on Thursday, Nov. 22, at the Wu Conference Centre at UNB Fredericton.
Participants will analyze information and statistics in the form of open data sets provided by various organizations and New Brunswick's provincial and municipal governments. Their research has the potential to directly impact decision making and policy relating to current social, economic and environmental issues.
"The Data Visualization Competition brings together members of academia, industry, and government," says Andrew Lockhart, program officer with IBEC. "It gives citizens an opportunity to tell stories and provide solutions on various topics by using publicly available information."
Each team of competitors will examine the information, research current trends and present their findings using data visualization. The teams will pitch their visual presentation to a panel of judges, composed of representatives from government, academia, research foundations, and industry leaders in data science. Infographic posters showcasing a visual summary of the competitors' results will be on display in the main lobby of the Wu Conference Centre.
"With over 25 teams competing and more partners involved, the competition has doubled in size since last year," says Mr. Lockhart. "Competitors will have access to more datasets and visualizations on a wider range of topics such as transportation, crime, health and the economy."
New to the DVC this year is a panel discussion exploring the importance of data visualization, which will be held at 12 p.m. in the J. Harper Kent Auditorium in the Wu Conference Centre.
The panel of experts will feature Dr. Herb Emery, professor of economics and Vaughan Chair in Regional Economics at UNB, Dr. Monica Wachowicz, professor in data science for the department of geodesy and geomatics engineering at UNB and Cisco Innovation Chair at Big Data Analytics, and Danielle Leighton, director of Data Science at T4G.
Key times
8:30 a.m. - Preliminary round of presentations
12 p.m. - Panel discussion: "Why is Data Visualization Important?"
1 p.m. - Finalists pitch their presentations to judges
3 p.m. - Winners to be announced
Media contact: Paisley Sibbald
Photo credit: Joy Cummings