Dr. Gary Saunders appointed UNB Fredericton dean of science
Author: UNB Newsroom
Posted on Nov 29, 2018
Category: UNB Fredericton , myUNB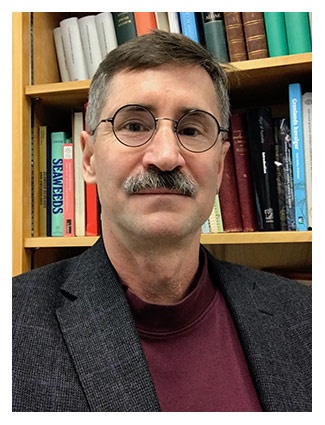 Dr. Gary Saunders has been named dean of science at the University of New Brunswick's Fredericton campus.
Dr. Saunders has been acting dean of science since July 2017. He is a professor of biology and chaired the biology department for eight years. Dr. Saunders joined UNB in 1995 as an assistant professor and has held various roles over the years, including two research chairs, and UNB Fredericton's Marine Block & Research Experience Semester was designed and implemented by Dr. Saunders. He holds a
PhD in phycology and molecular systematics from Simon Fraser University and master's and bachelor's degrees in biology from Acadia University.
As dean, Dr. Saunders plans on building a stronger relationship between research and teaching, bringing valuable experiential educational opportunities to undergraduate and graduate students.
"I have a deep passion for my research, but equally important to me has been integrating those research activities with my teaching. I strongly believe that meaningful experiential opportunities are a better way of learning and knowing," he said.
Dr. Saunders, a member of the Benoit First Nation Mi'kmaw Band, will also work toward enhancing opportunities for Indigenous students in the STEM disciplines.
"Being a successful scientist and proudly Penwa' Mawi-Amskwesewey L'nue'kati, I am deeply concerned by the low numbers of Indigenous students entering and succeeding in the STEM disciplines in the Maritimes," Dr. Saunders said. "We clearly must do better for our youth and it is critical that all stakeholders work together to identify and resolve the issues."
"In his various administration roles, Dr. Saunders has shown his passion for helping colleagues and students advance and succeed," said Dr. George MacLean, vice-president academic at UNB Fredericton. "He is a collaborative leader who works towards solutions and makes every effort to ensure all voices are heard."
His five-year term begins on Jan. 1, 2019.
Media contact: Kelsey Pye
Photo credit: UNB