UNB law graduate named one of Canada's top legal influencers
Author: UNB Newsroom
Posted on Sep 4, 2018
Category: myUNB , UNB Fredericton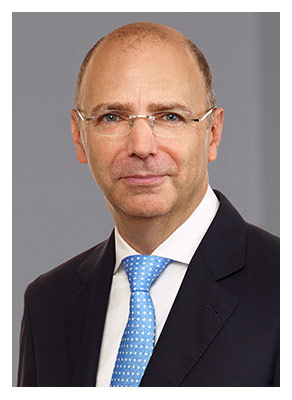 UNB law graduate Tom Isaac (LLB '90) has had a profound effect on Canada's legal landscape.
Mr. Isaac, a partner with Vancouver law firm Cassels Brock and Blackwell LLP, has been named one of Canadian Lawyer's Top 25 Most Influential in the corporate commercial category for his work as a national leading authority on Aboriginal law.
"I'm honoured to have been given the distinction and I appreciate being named in the area of Aboriginal law, which affects all parts of Canada," says Mr. Isaac.
The prestigious annual list profiles those who have significantly contributed to the Canadian justice system and legal profession, and highlights their work over the previous 18 months.
In that time, Mr. Isaac served as the ministerial special representative for the Minister of Indigenous and Northern Affairs and Premier of the N.W.T. His work focused on the Akaitcho Dene and the Northwest Territory Metis Nation land, resources and self-government rights and negotiations. Mr. Isaac released his report, A Path to Reconciliation, last year.
For nearly 30 years, Mr. Isaac has advised business and government on Aboriginal legal matters. From environmental assessments to negotiations and regulatory and constitutional issues, Mr. Isaac has become a nationally recognized figure in the legal community and beyond.
Among his many accomplishments, Mr. Isaac served as Chief Treaty Negotiator for the Government of British Columbia and former Assistant Deputy Minister responsible for establishing Nunavut for the Government of the Northwest Territories.
Joining a healthy list of notable UNB Law alumni, Mr. Isaac beat out hundreds of nominees and a short list of 177 candidates for his spot as one of the country's top legal influencers.
"UNB played a very important role in the development of my interest and experience in Aboriginal law by providing me with a good, well-rounded legal education," says Mr. Isaac. "I was really able to focus in on those areas of important interest to me, mainly Aboriginal and constitutional law."
"Tom's reach is truly impressive," says UNB law dean John Kleefeld. "He is a member of the bar of two provinces and three territories, has written a leading textbook on Aboriginal law, now in its fifth edition, and has provided practical advice to a wide range of clients on one of the most important issues we face as a country -reconciliation with the Indigenous Peoples of Canada."
Mr. Isaac continues to implement critical change at a federal level, and is now serving the Minister's Special Representative for the Minister of Indigenous and Northern Affairs by conducting exploratory discussions on the Gottfriedson class action lawsuit against the Government of Canada relating to residential school day students.
Media contact: Hilary Creamer Robinson
Photo credit: Cassels Brock & Blackwell LLP