Poets Jim Johnstone and Jeffery Donaldson to read as part of UNB Saint John's Lorenzo Reading Series
Author: UNB Newsroom
Posted on Sep 25, 2018
Category: UNB Saint John , myUNB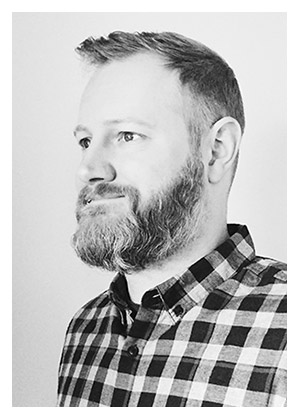 Jim Johnstone will read from
The Chemical Life
and
The Next Wave: An Anthology of 21st Century Canadian Poetry
, and Jeffery Donaldson will read from
Fluke Print
as part of the
Lorenzo Reading Series
on Monday, Oct. 1, in the Whitebone Lounge at UNB Saint John.
The Chemical Life - An exploration of mental illness and addiction
Praised for his darkly psychological accounts of extreme experiences, Jim Johnstone???s fifth book of poems explores his most difficult terrain to date: mental illness and addiction. Like Coleridge's opium dreams, Johnstone's narratives in
The Chemical Life
are hallucinatory, coloured by his use of both prescription and recreational drugs. Returning often to the notion of rival realities - ???in everything, there is a second state???- Johnstone is brilliantly disruptive and disorientating.
The Next Wave: An Anthology of 21st Century Canadian Poetry
Mercurial and modern,
The Next Wave
is an output-based anthology of 21st century Canadian poetry. Curated by Jim Johnstone, it features 40 early-to-mid-career Canadian writers selected from a diverse range of national and international presses. While
The Next Wave
surveys poets from across Canada, its contributors are the product of a global mindset - a distinct generation of writers characterized by the variety of their formal and aesthetic choices.
The Next Wave
contains more than 150 poems from writers who have published exclusively in the new century.
Fluke Print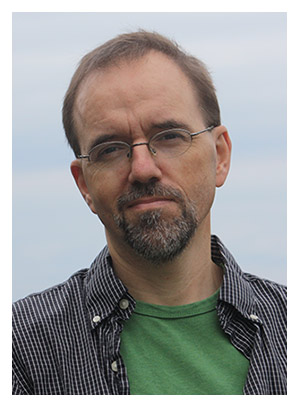 Jeffery Donaldson???s
Fluke Print
reflects on chance occurrences, on quiet, familiar scenes and impressions. His is a poetic world in which myth and memory are fitting counterparts to science and knowledge; in which pain, passion, and patience are equally worthy sources of inspiration; in which space and time are relative concepts, illusions of each other, points of intersection on a continuum that is vast and may, in the end, be unknowable.
Jim Johnstone
Jim Johnstone is a Toronto-based poet, editor and critic. He???s the author of five books of poetry, most recently
The Chemical Life
(V?(C)hicule Press, 2017) and
Dog Ear
(V?(C)hicule Press, 2014). He???s also the recipient of several awards including a CBC Literary Award, The Fiddlehead???s Ralph Gustafson Poetry Prize, and Poetry's Editors Prize for Book Reviewing. Currently, Johnstone curates the Anstruther Books imprint at Palimpsest Press, where he published
The Next Wave: An Anthology of 21st Century Canadian Poetry
in 2018.
Jeffery Donaldson
Born in Toronto, Jeffery Donaldson has published six volumes of poetry.
Once Out of Nature
(1991);
Waterglass
(1999);
Palilalia
(2008), a book which was nominated for the Canadian Author???s Association Poetry Prize;
Guesswork
(2013);
Slack Action?
(2015); and
Fluke Print
(2018). Donaldson is now full professor in the English department at McMaster University, where he teaches poetry and poetics, metaphor theory, inquiry and creative writing. The Lorenzo Reading Series acknowledges the support of the Canada Council for the Arts, The League of Canadian Poets, UNB Saint John, UNB Saint John Bookstore, and its private reading sponsors. The event begins at 7 p.m. in the Whitebone Lounge in the Thomas J. Condon Student Centre, UNB Saint John. Admission is free and all are welcome.
Media contact:
Andrea Kikuchi