UNB s Saint John campus adopts HotSpot Parking
Author: UNB Newsroom
Posted on May 1, 2018
Category: myUNB , UNB Saint John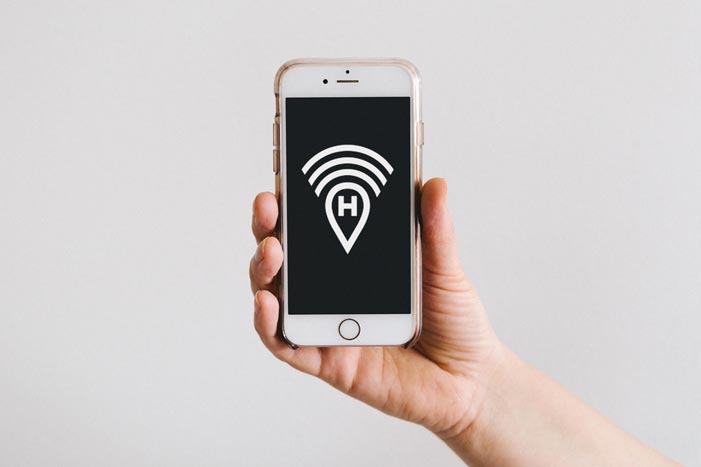 Paying for parking at University of New Brunswick's Saint John campus can now be done with the tap of a button.
HotSpot will bring their pay-by-smartphone parking service to the Saint John campus on May 1. The real-time parking solution, which was incubated by UNB's J Herbert Smith Centre for Technology Management & Entrepreneurship, allows users to pay for metered or hourly parking with the ease of an app.
"It gives everyone the option of topping up the meter remotely - if you're away from the meter and it runs out, you can add more time," says Cody McArthur, HotSpot's director of product development. "It also allows you to refund your sessions. If you pay for an hour and you only use 30 minutes, you can end your session and your remaining funds will go back to your HotSpot wallet."
Until now, all parking on the Saint John campus required a permit, a flat rate display stub of $5 for a day, or the use of one-hour coin meters.
Now, users can download the app, input their vehicle's information, the applicable meter or kiosk number and the amount of time required – and walk away.
"Having HotSpot Parking on campus will provide a quick, easy and convenient way for folks coming to campus to park. No longer will anyone need to worry about rushing out from a class or a meeting to feed the meter," says David Gillespie, director of environmental health, safety & security.
HotSpot will be available at 20 meters and three pay stations serving 1,170 parking spaces around the Saint John campus. The only areas that will not accept HotSpot Parking are those designated specifically for faculty, staff, residence and the designated two-hour visitor parking spots.
UNB's Fredericton campus has used HotSpot for visitor parking since 2016. The app is currently available on iOS and Android. Users can access the same functionality and services through HotSpot.
Media contact: Cody Peters
Photo credit: Lance Blakney