An architect of poverty reduction strategy to speak at UNB
Author: UNB Newsroom
Posted on Feb 26, 2018
Category: myUNB , UNB Saint John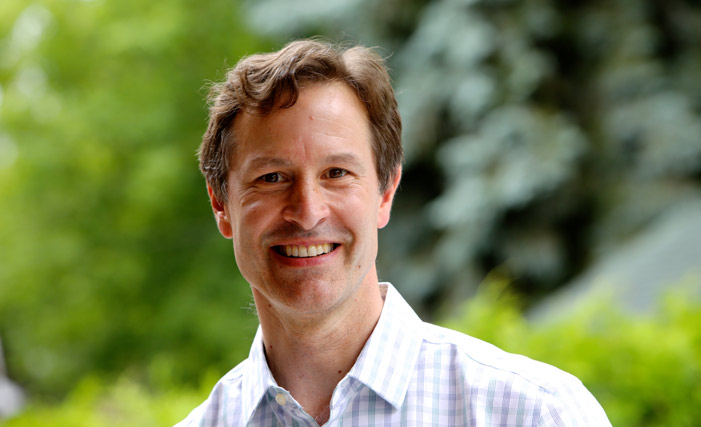 One of the architects of the province's poverty reduction strategy will be taking centre stage at two upcoming events hosted by the Urban and Community Studies Institute at UNB's Saint John campus that are examining the role of government intervention in reducing social ills.
James Hughes, a Crabtree Visiting Scholar in New Brunswick Public Policy at the University of New Brunswick and a former deputy minister of social development, will first deliver a reading from his book Early Intervention: How Canada's Social Programs Can Work Better, Save Lives and Often Save Money.
The reading will be held tomorrow, Tuesday, Feb. 27 at 5 p.m. at the Faculty-Staff Lounge in the Ward Chipman building on the Saint John campus of the University of New Brunswick, where he will be joined by special guest Juanita Black, a community activist in Saint John.
On Friday, March 2 from 10 a.m. to noon, at the Whitebone Lounge in the Thomas J. Condon Student Centre at UNB Saint John, he will be participating in a panel discussion entitled Past, Present, Future: Poverty Reduction and Social Inclusion.
Joining Mr. Hughes on the panel will be Randy Hatfield, executive director of the Saint John Human Development Council, and pediatrician Sarah Gander, chair of the Centre for Research, Education & Clinical Care of At-Risk Populations and clinical lead of the New Brunswick Social Pediatrics Research Program.
As Crabtree Visiting Scholar, Mr. Hughes will spend time with UNB faculty, staff and students on both campuses as well as with community partners, government officials and politicians, to explore and discuss the need for improved policymaking in poverty reduction, the capacity of UNB to fill at least part of this need and the various options available to implement a plan of action.
A distinguished professional who has been active in the social development arena since the early 1990s, Mr. Hughes has held a number of senior social policy roles during his career, primarily in Montreal. He is currently executive lead for government and partner relations at J. W. McConnell Family Foundation in Montreal, one of Canada's oldest private family foundations.
From 2008 to 2011, while serving as deputy minister with the Department of Social Development in New Brunswick, Mr. Hughes was instrumental in the development and implementation of the provincial poverty reduction plan.
About the Crabtree Foundation Visiting Scholars in New Brunswick Public Policy
Supported by the Crabtree Foundation, the Crabtree Foundation Visiting Scholars contribute to the development of public policy capacity and initiatives at UNB that address the challenges and opportunities faced by the province of New Brunswick to transform New Brunswick into a sustainable, prosperous society.
The Crabtree Visiting Scholars provide critical expertise, new perspectives and skills to aid the development of UNB students and faculty as policy researchers and leaders, to increase the impact of policy work, to enhance our policy research capacity, and to raise UNB's profile as critical knowledge infrastructure for the province.
Media contact: David Stonehouse
Photo: James Hughes, a Crabtree Visiting Scholar in New Brunswick Public Policy at the University of New Brunswick.