UNB welcomes new Chiropractic Health Research Chair
Author: Communications
Posted on Jul 19, 2017
Category: UNB Fredericton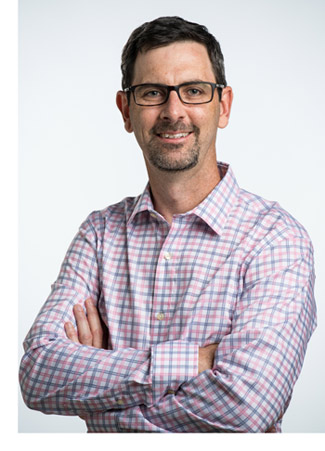 The New Brunswick Health Research Foundation and the Canadian Chiropractic Research Foundation have announced a partnership of $1 million over five years in the establishment of the Canadian Chiropractic Research Foundation Chair in Best Practices for Musculoskeletal Health at the University of New Brunswick. Dr. Jeff Hebert, who is joining UNB's faculty of kinesiology from Murdoch University in Western Australia, was welcomed to Fredericton today through a funding announcement at the Richard J. CURRIE CENTER on the university's Fredericton campus. "The availability and delivery of health services has a significant impact on the quality of life for all New Brunswickers," said New Brunswick Deputy Premier Stephen Horsman. "We are committed to improving access to primary care by maximizing the use of our allied health professionals such as chiropractors. Investing in research and applying those findings to policy and practice is a key component to improving patient care and the health of our residents." Dr. Hebert has had an impressive career to date, spending the past 18 years in faculty, clinical and administrative positions in the United States and Australia. Most recently, he was the associate dean of research in Murdoch University's School of Psychology and Exercise Science. "Musculoskeletal disorders, such as spinal pain and osteoarthritis, are the leading cause of disability worldwide," said Dr. Hebert. "However, little is known about the effects of these disorders on other important health problems such as sedentary behaviour, diabetes, and cardiovascular disease. The research we conduct at UNB will attempt to unravel these relationships to inform clinical and policy decision-making." Dr. Paul Carey, chair of the Board of Directors for the Canadian Chiropractic Research Foundation, said he appreciates the partnership with the University of New Brunswick and the New Brunswick Health Research Foundation in bringing Dr. Jeffrey Hebert on board as the CCRF Chair in Musculoskeletal Health at UNB. "We are confident that Dr. Hebert's experience and international research network will greatly benefit the health of individuals in Canada and beyond," said Dr. Carey. One way the New Brunswick Health Research Foundation succeeds in supporting and promoting health research in New Brunswick is through their Health Research Chairs Program. "Our Health Research Chairs Program has been instrumental in capacity building of the health research enterprise in New Brunswick to develop expertise, excellence and to train and mentor students. All this in partnership with multiple stakeholders," says Dr. Bruno Battistini, president, CEO and scientific director of the New Brunswick Health Research Foundation. "We continue, in bringing Dr. Hebert to UNB, an exceptional new faculty and health researcher, to foster innovation and entrepreneurship in musculoskeletal health." Karen Cunningham, UNB's vice-president administration and finance, said the university is pleased to welcome Dr. Hebert to UNB's growing list of researchers who are helping to improve the health of New Brunswickers. "UNB is responsible for about 75 per cent of all publicly funded research in our province and Dr. Hebert has an impressive record of research productivity. He has proven himself a true leader in the field of musculoskeletal health and I look forward to seeing the results of his work." Dr. Hebert started his new chair position this month and will focus on the following three areas of research:
Understanding the clinical outcomes of surgical and non-operative interventions for musculoskeletal disorders and their associations with physical activity behaviour and health comorbidities;
Investigating the impact of musculoskeletal disorders on physical activity behaviour and cardiovascular health in young people and adults;
Discovering determinants of clinical outcome for people with musculoskeletal disorders undergoing surgical and non-operative therapies.
Media contacts
Photo credit:
Rob Blanchard / Photo UNB