School junk food bans affect student weight UNB researcher finds
Author: Communications
Posted on Jun 22, 2017
Category: UNB Fredericton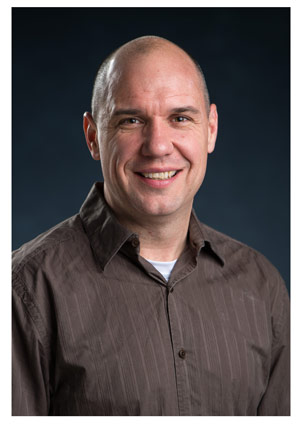 Over the past 12 years, six Canadian provinces have implemented bans on the sale of junk food on school property to address child health issues like obesity. Philip Leonard, with the department of economics at the University of New Brunswick and a health economist at UNB's New Brunswick Institute for Research, Data and Training, recently completed the study "Do School Junk Food Bans Improve Student Health?" "I found that each year of a junk food ban associated with a decline of about 0.05 BMI in students," says Dr. Leonard. "Students exposed to five or more years of a junk food ban had a lower BMI, corresponding with a decrease of about two pounds for an individual five foot, six inches tall." The New Brunswick government led six provinces in a ban of all food from the minimum nutrition list in October of 2005 under Policy 711 issued by the Department of Education. The other five provinces are: Nova Scotia in 2007; Prince Edward Island in 2005; Québec in 2007; Ontario in 2011; and British Columbia in 2008. Dr. Leonard used data from cycles of the Canadian Community Health Survey – a nationally-representative survey that annually collects health-related information, including self-reported weight and height, for approximately 65,000 Canadian aged 12 and older. This study looked at the Body Mass Index (BMI) specific to Canadians aged 12 to 26. The health survey data provided Dr. Leonard with a sample of more than 153,000 youths, of whom about 22,000 had been banned from buying junk food at school. The data was divided by province, health region and age. The study found that:
Each year that a student is banned from purchasing junk food at school is associated with a 0.05 decline in BMI.
This means that students who have been banned from junk food purchase for five or more years are an average of about two pounds lighter than comparable students who have not faced a junk food ban.
Impacts also seemed to be stronger for females than for males.
Impacts of school junk food bans are stronger for younger individuals in the sample.
The possible explanations for this impact on younger individuals are:
Younger students (especially elementary school students or high school students below driving age) are less likely to be able leave school property to buy junk food elsewhere;
Older individuals in the sample had graduated from high school and may have put weight back on in a new setting.
Dr. Leonard says the findings provide important insights into the impact of the banning of the sale of junk food at school and students' health. It adds to a growing body of research that suggests that changing school food environments can have significant effects on student weight. He says it is likely, however, that school junk food bans on their own will not be enough to stem the tide of increasing rates of obesity – that this would likely require a suite of complementary food policies. The analysis was conducted at the New Brunswick Research Data Centre (NBRDC) which is part of the Canadian Research Data Centre Network (CRDCN). The services and activities provided by the NBRDC were made possible by the financial and in-kind support of the University of New Brunswick, SSHRC, the Canadian Institute of Health Research, the CFI, and Statistics Canada. This study was also supported by the Maritime SPOR Support Unit (MSSU), which receives financial support from the Canadian Institutes of Health Research (CIHR), the Nova Scotia Department of Health and Wellness, the New Brunswick Department of Health, the Nova Scotia Health Research Foundation (NSHRF), and the New Brunswick Health Research Foundation (NBHRF).
Media contact:
David Stonehouse