UNB alumna publishes rare glimpse into the Canadian Forestry Corps
Author: Communications
Posted on Nov 15, 2016
Category: UNB Fredericton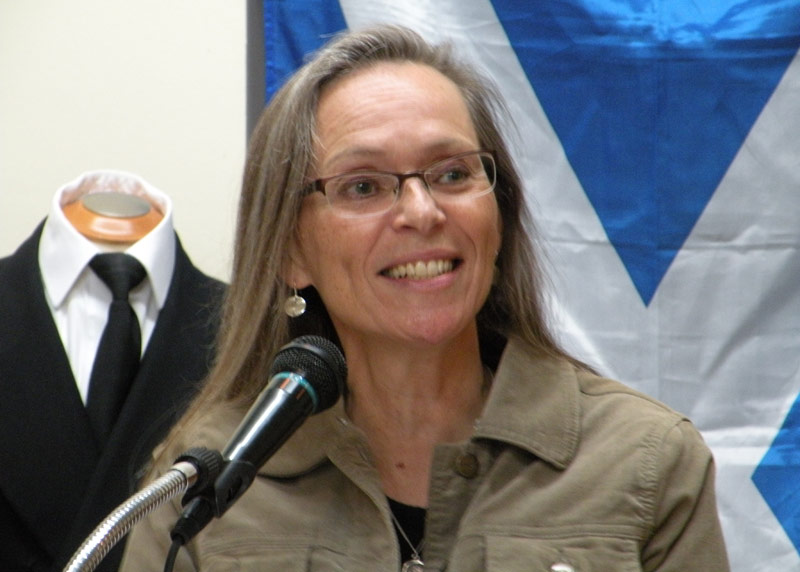 In her fifth book, New Brunswick historian and University of New Brunswick (UNB) alumna Melynda Jarratt (BA'86, MA'95) provides a window into the world of the Canadian Forestry Corps through the eyes of her grandfather, Blackville-born Pat Hennessy.
Letters from Beauly: Pat Hennessy and the Canadian Forestry Corps in Scotland 1940-1945 is the 23rd volume of the New Brunswick Military Heritage Series.
"Letters from Beauly gives us important insight into the effects the war had on the hundreds of soldiers from New Brunswick who enlisted in the Canadian Forestry Corps as well as their families back home," says Brent Wilson, director of the New Brunswick Military Heritage Project at UNB's Gregg Centre for the Study of War and Society.
"Pat Hennessy, a lumber camp cook from Blackville and Bathurst, spent five years overseas in Scotland during which time he had experiences he would never have imagined possible before the war, meeting members of the Scottish aristocracy, travelling to Ireland, his families' homeland, and attending a course at Oxford University. He also lost some of his close comrades when they went to mainland Europe toward the end of the war and were killed in action."
Mr. Hennessy was one of 7,000 Canadian lumbermen who joined the forestry corps during the Second World War to log the forested estates of northern Scotland as part of the war effort, supplying timber to the Western front. The story of the forestry corps is virtually unknown in the annals of Canadian military history, says Ms. Jarratt.
"The only reason we're able to tell this story," she says, "is because my grandfather had a penchant for writing home to his family in Bathurst and the letters survived." Letters from Beauly features many New Brunswickers and UNB alumni, including Fred Cogswell (UNB'49, '50) of Cogswell's Settlement and Alleyne Hubbard of Burton (UNB'37) - also members of the Canadian Forestry Corps.
Mr. Cogswell, one of Canada's foremost poets, taught in UNB's department of English for more than 30 years, retiring as professor emeritus in 1983. He edited The Fiddlehead literary magazine and was publisher of Fiddlehead Poetry Books.
Mr. Hubbard, the descendent of a long line of influential loyalists and politicians, was destined for a career in politics, but his life was cut short by enemy shrapnel in November of 1944.
Letters from Beauly is published by UNB's Gregg Centre for the Study of War and Society and Goose Lane Editions, with the support of the Canadian War Museum, the Canada Council for the Arts, the New Brunswick Arts Board, the provincial Heritage Branch and the New Brunswick Military History Museum.
Available at Chapters in Fredericton, Amazon, and directly from Goose Lane Editions.
Media contact: Claire Geldart