Author Heather O Neill to read as part of UNB Saint John s Lorenzo Reading Series
Author: Communications
Posted on Nov 14, 2016
Category: UNB Saint John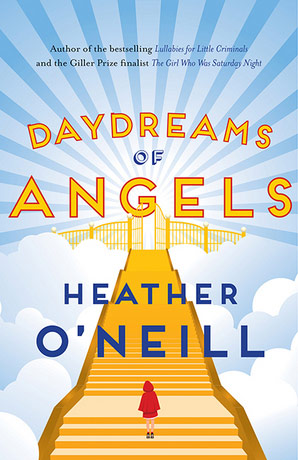 Author Heather O'Neill will read from Daydreams of Angels on Thursday, Nov. 24 at 7 p.m. in the Ganong Hall Lecture Theatre.
Heather O'Neill is a Canadian novelist, poet, short-story writer, screenwriter and essayist. Her unforgettable novels, The Girl Who Was Saturday Night and Lullabies for Little Criminals, captured readers with the vulnerability and charm of her characters Nouschka and Baby and the irreverent descriptions of their lives on Montreal's St. Laurent Boulevard, with critics lauding her writing ability as "less like style than superpower."
Daydreams of Angels was shortlisted for the Scotiabank Giller Prize and the Paragraphe Hugh MacLennan Prize for Fiction. Born and raised in Montreal, O'Neill lives there today with her daughter.
This reading is in memory of Susan Kathleen Leyden, longtime supporter of the Lorenzo Society.
The Lorenzo Reading Series acknowledges the support of the League of Canadian Poets, UNB Saint John, UNB Saint John Bookstore, Canada Council for the Arts and its private reading sponsors.
For more information, contact Andrea Kikuchi.