UNB holds tree blessing before clearing site for new kinesiology building
Author: Communications
Posted on Oct 28, 2016
Category: UNB Fredericton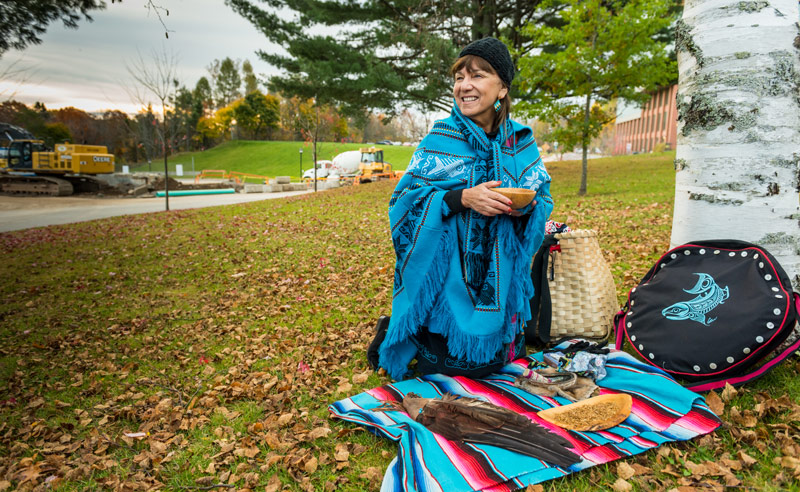 The University of New Brunswick in Fredericton held a tree blessing today to recognize and honour the trees that will soon be removed as the university prepares the project site for a new home for its faculty of kinesiology.
Several large trees that have stood on UNB Fredericton's campus—traditional Wolastoqey territory—for many years were blessed by several members of UNB's community including students, faculty and staff members. The ceremony was led by UNB's Elder-in-Residence, Imelda Perley, who said she very much appreciated the invitation to "honour our Standing Ones."
A tree plan has been put in place to ensure that the number of trees on campus is not reduced as a result of the new Centre for Healthy Living project. Some trees will be replanted in other locations on campus and some that are not able to be relocated elsewhere are being harvested and will be used somehow in the new building.
For more information about the Centre for Healthy Living or the tree plan, email talktous@unb.ca.
Media contact: Natasha Ashfield