Focus on reconciliation at UNB s Peace and Friendship Treaty Days
Author: Communications
Posted on Oct 24, 2016
Category: UNB Fredericton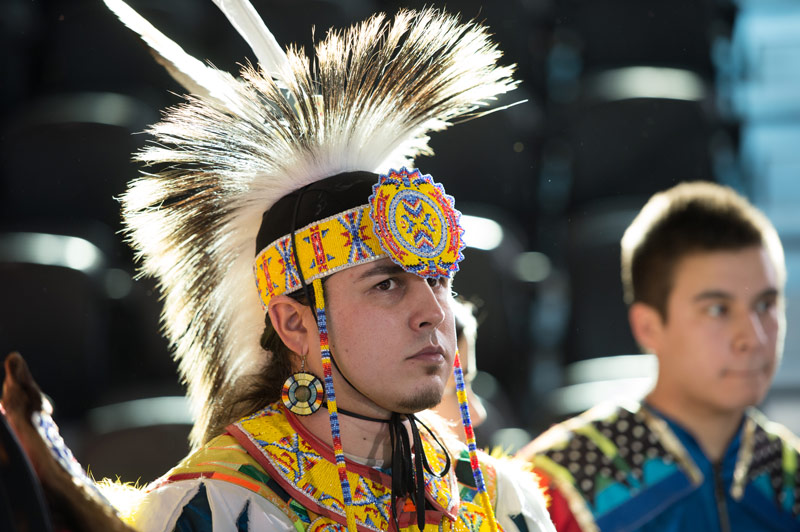 The Mi'kmaq-Wolastoqey Centre at the University of New Brunswick is hosting the second annual Peace and Friendship Treaty Days, Oct. 26 to 28, celebrating Indigenous culture and the Peace and Friendship Treaties signed by the British Crown and the Wabanaki peoples of the Maritimes.
The colloquium, entitled "Education for reconciliation: What role can universities play in building peace and friendship," provides a forum for thought leaders to discuss the role of post-secondary education in building awareness and reconciliation between Indigenous and non-Indigenous peoples. The centre plans to publish a selection of papers based on the presentations – creating a broader reach and opportunity for discussion within New Brunswick.
While the events of the colloquium are only for registrants, public lectures will be delivered by Marie Wilson, former commissioner, Truth and Reconciliation Commission of Canada, and Sákéj Henderson, a long-time research director of the Native Law Centre of Canada at the University of Saskatchewan.
Dr. Henderson, a graduate of Harvard Law School, is a Research Fellow of the Native Law Centre of Canada at the College of Law, University of Saskatchewan. He served as a constitutional advisor for the Míkmaw nation and the Assembly of First Nations for 15 years and has served as an advocate for uniting treaty federalism with provincial federalism to create a shared rule, democracy, and government in Canada. Dr. Henderson was one of the strategists involved in creating Indigenous diplomacy.
Dr. Wilson, a recent recipient of the Order of Canada, spent three decades as an award-winning journalist before becoming one of three commissioners of the Truth and Reconciliation Commission of Canada. Over six and a half years, she worked to reveal the history and impacts of more than a century of forced residential schooling for Indigenous children. The 2016 Professor of Practice in Global Governance at McGill University's Institute for the Study of International Development, she is a widely sought public speaker both within Canada and internationally.
Both public lectures will take place in the auditorium of the Wu Conference Centre at UNB in Fredericton, with Mr. Henderson speaking on Oct. 26 at 7 p.m. and Ms. Wilson speaking on Oct. 27 at 6:30 p.m.
Media contact: Claire Geldart, 902-718-9764