When prayers are not enough
Author: Communications
Posted on Sep 12, 2016
Category: UNB Saint John , UNB Fredericton , myUNB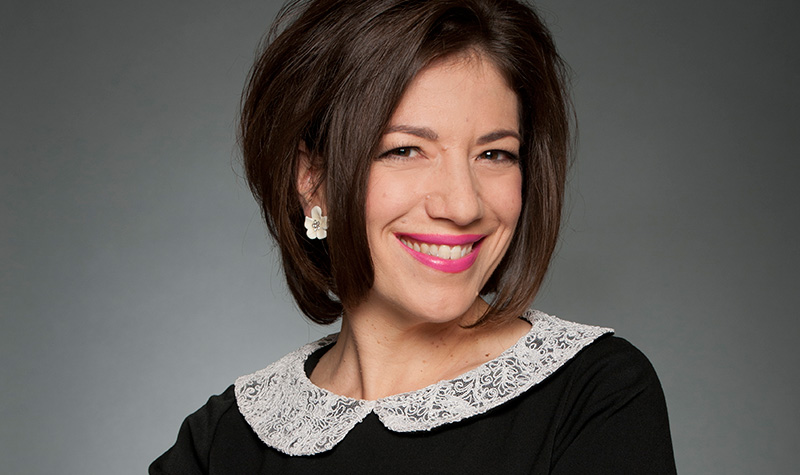 An internationally recognized scholar on religious divorce will be giving a keynote speech at the University of New Brunswick this Tuesday, Sept. 13.
Pascale Fournier, Research Chair in Legal Pluralism and Comparative Law at the University of Ottawa, will deliver the address at an event hosted by the Muriel McQueen Fergusson Centre for Family Violence Research (MMFC) at UNB.
Cathy Holtmann, director of the Muriel McQueen Fergusson Centre, says she is thrilled to have the opportunity to have Dr. Fournier speak in New Brunswick on a matter of growing importance.
"Religion is a complex factor when responding to violence in families of faith," Dr. Holtmann says. "Issues related to religious diversity and family violence are of particular importance in Canada given our consistently high rates of domestic violence and the rapidly changing religious landscape."
Dr. Fournier will speak as part of a two-day workshop entitled When Prayers are not Enough: Religion, Gender and Family Violence, to be held on Sept. 13 and 14. The keynote will be held at the Wu Conference Centre on the UNB campus in Fredericton.
The workshop will bring together scholars and practitioners to focus on issues arising at the intersection of religion, gender and family violence.
Dr. Fournier's keynote, Earthly States, Holy Matrimony: Response of Secular Governments to Family Violence and Religion, draws on her research on the topic of religious and civil divorce among Jewish and Muslim women in the United Kingdom, France, Germany and Canada.
Dr. Fournier is recognized internationally for her significant contribution to the study of law and gender, especially in the context of religious divorce. She has previously lectured at, among many others, the Institute for Women's Studies and Research in Tehran and has served as an expert consultant for the United Nations Development Programme on issues of gender and Islamic law in Tunisia, Egypt, Malaysia and Nigeria.
She will offer insight into the experiences of women going through religious and civil divorce and will assess different models of secularism. Her keynote address will be followed by a discussion and reception.
Simultaneous translation will be available. For more information on the workshop or keynote, please contact Kim Wade.
Established in 1985, the Muriel McQueen Fergusson Centre for Family Violence Research is an institution affiliated with the University of New Brunswick and is one of seven recognized research centres across Canada focused on the issue of violence against women and children. MMFC undertakes activities which will broadly lead to the elimination of family violence. To this end, MMFC focuses on fostering practice and policy-relevant research on family violence and violence against women and children, disseminating research findings to various target groups in order to influence policy and practice, and developing and offering targeted educational programs.
Media contact: David Stonehouse