UNB study reveals how many people would switch genders for a day or more if given the chance
Author: Communications
Posted on Aug 19, 2016
Category: myUNB , UNB Fredericton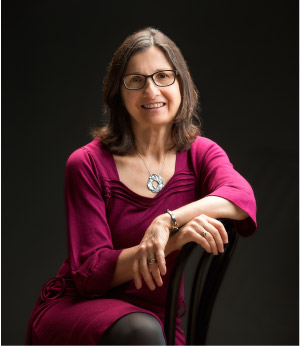 Imagine that you were given the choice to swap genders. Would you do it? What if it were only for a day or an hour?
These questions were recently put to the test by two University of New Brunswick researchers and a Fredericton community member, and the results provide interesting insights into gender-related attitudes and the implicit role they continue to play in our lives. 
Dr. E. Sandra Byers, chair of the psychology department at UNB Fredericton, PhD candidate Kaitlyn Goldsmith and community member Amanda Miller are co-authors of the article, which appeared this month in The Canadian Journal of Human Sexuality. They asked 209 participants (107 men and 102 women – no participants identified as transgender) whether they would change genders and why. 
The study found that 30 per cent indicated they would choose to be the other gender if reincarnated, 56 per cent for a week, 67 per cent for a day and 65 per cent for an hour.
Dr. Byers expected that more people would have wanted to at least try out what it is like to be the opposite sex. 
"I was surprised that people wouldn't want this experience, even on a temporary basis," she says.
The study aimed to highlight implicit gender-related attitudes and assumptions. 
"As psychologists, we know that sexism isn't dead," Dr. Byers says. "But when you give people questionnaires, most people don't endorse those attitudes in part because it's not socially acceptable to do so. And yet, we see that women continue to earn less than men, there are fewer female CEOs, and so on."
Finding ways to tap into those attitudes without asking explicitly is a complication for psychologists, Dr. Byers says, so this was a novel way to try to uncover people's true views of their own and the other gender.  In this study, many gender stereotypes, or perceived positive or negative aspects of being male and female, were given as reasons to swap genders – or not.
"What's interesting is that when they gave those reasons, implicit in them is the assumption that if you became a man or a woman, you would automatically adopt all those characteristics. You would, really, become a different person."
Dr. Byers adds that this provides additional evidence that people's views of gender and gender-related attributes tend to be rigid and essentialist rather than fluid or constructed.  The subject's personal relationship to these gender-related attitudes played a role in their decision-making process as well.
"We all differ in how central gender is to our identities, and that was related also to whether people would change," Dr. Byers says. "So people who saw themselves as fitting the view of what a man is or what a woman is were less likely to want to change genders."
Interestingly, an equal number of men and women stated a willingness to switch genders both on a permanent and temporary basis, meaning there was no evidence of a general opinion that life as a man was superior to life as a woman or vice versa.
Additionally, openness to new experiences was a key factor in participants' choices.
A desire to have a new and different experience was the most frequent reason given by respondents who chose a permanent or temporary swap.
A willingness to change genders may reflect their openness to new experiences in general, particularly if the swap is temporary, or it may reflect how important gender is to their self-definition. The results of the study indicate that swapping genders is an experience that many individuals would be open to, at least on a temporary and hypothetical basis.
"On the other hand," explains Dr. Byers, "there also were many individuals who were clear that they would maintain the status quo and that they had no interest in experiencing being the other gender."
Media contact: David Stonehouse