UNB professor to be inducted as American Academy of Nursing fellow
Author: Communications
Posted on Jun 30, 2016
Category: myUNB , UNB Fredericton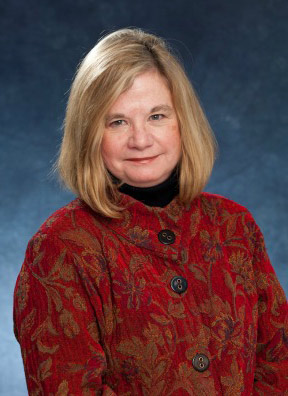 Janice Thompson, professor in the faculty of nursing at the University of New Brunswick in Fredericton, has been selected for induction as a fellow of the American Academy of Nursing, class of 2016.This achievement is the one of highest honours in the nursing profession. Academy fellows represent all 50 states, the District of Columbia and 28 countries, including Canada.
The academy is currently comprised of more than 2,400 nurse leaders in education, management, practice, policy, and research. Academy fellows include hospital and community administrators, government policy experts and administrators, college deans, and renowned researchers.
"UNB is indeed fortunate to have a scholar of Dr. Thompson's calibre as a member of its nursing faculty and to have her available to mentor students and faculty even as she continues with her own program of scholarly creativity," said Kathleen Valentine dean of nursing at UNB. "Her genuine commitment to social justice and care of vulnerable populations is well recognized internationally."
Fellow selection criteria include evidence of significant contributions to nursing and health care, and sponsorship by two current academy fellows. Applicants are reviewed by a panel comprised of elected and appointed fellows, and selection is based, in part, on the extent to which the nominee's nursing career has influenced health policies and the health and wellbeing of all.
Dr. Thompson's career has included practice, education, administration, and research in nursing and interdisciplinary studies in the United States and in Canada. Her work was recognized for its influence in integrating critical social theory, feminist analysis, and public engagement in nursing.
The inductees will be honoured at a ceremony to be held during the academy's annual policy conference, Transforming Health, Driving Policy, which will take place October 20-22, 2016 in Washington, D.C.
Media contact: Sarah Williams