UNB hosts free screening of feature length documentary The Millennial Dream
Author: Communications
Posted on Apr 4, 2016
Category: myUNB , UNB Fredericton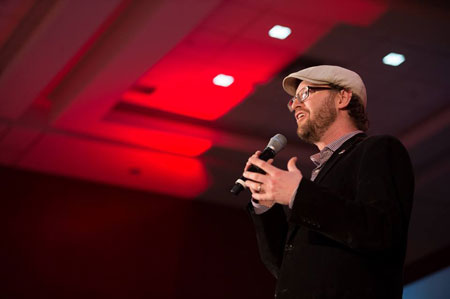 The University of New Brunswick (UNB) will be holding a free screening of the feature-length documentary The Millennial Dream on Wednesday, April 6, at 7 pm. The screening will take place in McLaggan Hall room 105 on UNB's Fredericton campus.
Filmmakers from Hemmings House Pictures, a media production company based in Saint John and Halifax, partnered with thought leaders and innovators in New Brunswick to create The Millennial Dream, a documentary exploring the values that may replace what we commonly refer to as "The American Dream". As the millennial generation enters and begins to play a significant role in the general work force, what will that mean for jobs, education and cities? And how can regions attract young people to this new economy?
The screening will be followed by a panel discussion with Greg Hemmings, founder and CEO of Hemmings House Pictures, Karina LeBlanc, executive director of UNB's Pond-Deshpande Centre, and recent UNB grads.
UNB is proud to consider itself a Millennial Dream university that thrives on creativity, entrepreneurship and social innovation.
Find out more about the screening and how UNB is adapting to the future and giving millennials more than a university degree.
Media contact: Hannah Classen