Author Sean Michaels to read as part of Lorenzo Reading Series on Saint John campus
Author: Communications
Posted on Mar 16, 2016
Category: UNB Saint John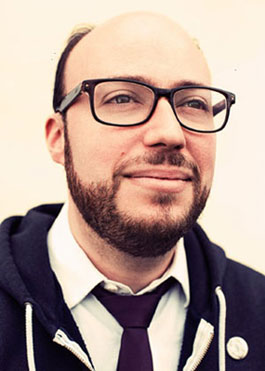 Author Sean Michaels will read from Us Conductors on Thursday, March 24 at 7 p.m. in the Ganong Hall Lecture Theatre.
Sean Michaels co-founded the music blog Said the Gramophone and writes for a wide range of publications including the Guardian and McSweeney's. He has won two National Magazine Awards, as well as being the only author to win a Scotiabank Giller prize for a first novel.
Us Conductors is a book of longing and electricity, steeped in beauty, wonder and heartbreak. From his unrequited love for a young violinist to his involvement with the KGB, Termen is a quintessentially absent-minded scientist manipulated by forces outside his control. In this novel, Michaels tests the boundaries of love, patriotism and scientific inquiry with a tale so strange that it could only be believable as fiction.
The reading is hosted by the Lorenzo Reading Series and supported by the Canada Council for the Arts. Admission is free and all are welcome to attend.
For more information contact Alison Hughes at (506) 654-3753 or email aehughes@unb.ca.