Expand your mind with the Year of Creativity
Author: Communications
Posted on Feb 2, 2016
Category: myUNB , UNB Fredericton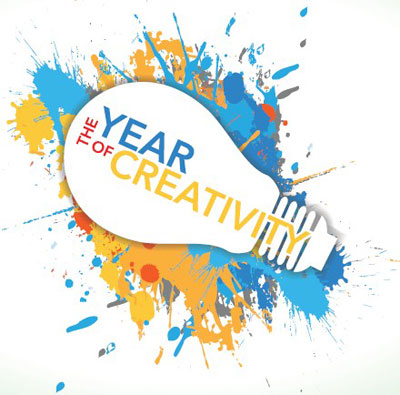 Welcome to the Year of Creativity - an interdisciplinary collaboration that stretches across faculties, departments and centres at UNB as well as across community organizations in Fredericton.
This academic year (Sept. 2015 – Sept. 2016) has been designated the Year of Creativity and features a wide range of events to raise the visibility of creative practices taking place on UNB's Fredericton campus and across the province as a whole.
Creativity is a set of skills that allow us to think outside the box, take risks and develop new ideas or products. The committee behind the Year of Creativity believes these skills can be learned to enable innovation. They also believe that if our education systems, at both the secondary and post secondary levels could produce more creative or critical thinkers, a culture that truly understands and supports creativity and innovation as one of its applications could be formed.
"Ways to increase innovation include supporting the development of creative skills, providing opportunities for cross disciplinary or interdisciplinary problem solving and promoting more research in creativity and innovation," UNB professor Mary Blatherwick said.
Creative people are trained to think differently and so their skills can be valuable in many areas of research and development. In many sectors, a cross-disciplinary or interdisciplinary approach to problem solving is becoming a way to bring different forms of expertise and thinking together to solve problems.
The next event "The Phenomenology of Flow in Piano Learners and Video Gamers" presented by UNB master of education student Carolyn Wagners, will take place Feb. 3 from 1-2:15 p.m. at Marshall d'Avray Hall. In the same session Robyn Young will discuss "A Mixed-Methods Study of Self-Determination and Academic Outcomes in Post-Secondary Students with Learning Disabilities".
Future events include a miniconference on design thinking, creativity tours and pitch competitions.
Media Contact: Hannah Classen