UNB celebrates GivingTuesday on Dec 1
Author: Communications
Posted on Nov 30, 2015
Category: UNB Saint John , UNB Fredericton
An international celebration of philanthropy came to UNB for the first time on Dec. 1.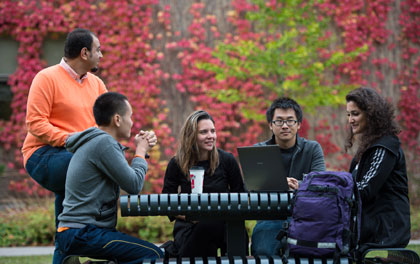 Over 100 donors participated in the 24-hour Alumni Annual Giving Program event, fundraising for scholarships and bursaries, library resources and other opportunities for students.  
GivingTuesday began in 2012 and is now celebrated in 68 countries, including Canada. Approximately 26,000 global partners, like UNB, are dedicating this day to appreciating and encouraging philanthropy that directly benefits their own institutions or causes.
Occurring annually on the Tuesday after commercial campaigns such as Black Friday and Cyber Monday, it's a day that brings together individuals, companies and charities to support the causes that matter most to them. 
More about GivingTuesday at UNB