Award-winning author Joan Clark to read as part of UNB Saint John s Lorenzo Reading Series
Author: Communications
Posted on Oct 21, 2015
Category: UNB Saint John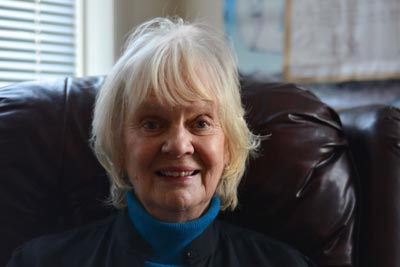 Award-winning author Joan Clark will read from the birthday lunch on Thursday, Oct. 29 at 7 p.m. in the Ganong Hall Lecture Theatre.
Joan Clark is the author of six adult novels and many short story collections and books for young readers. She has received the Marian Engel Award for her body of work and the Vicky Metcalf Award in recognition of work "inspirational to Canadian youth." Her novel The Victory of Geraldine Gull was a finalist for a Governor General's Award and received the Books in Canada First Novel Award. The Dream Carvers was winner of the Geoffrey Bilson Award for Historical Fiction for Young People and Latitudes of Melt was shortlisted for the Commonwealth Writers Prize and the IMPAC Dublin Literary Award. Most recently, An Audience of Chairs won the Bennington Gate Fiction Award and was a Globe and Mail 'Book of the Year.'
The reading is hosted by the Lorenzo Reading Series and supported by the Canada Council for the Arts. Admission is free and all are welcome to attend.
For more information contact Alison Hughes at (506) 654-3753 or email aehughes@unb.ca.