First Nations youth across the province discover student life at the University of New Brunswick
Author: Communications
Posted on Aug 27, 2015
Category: UNB Saint John , UNB Fredericton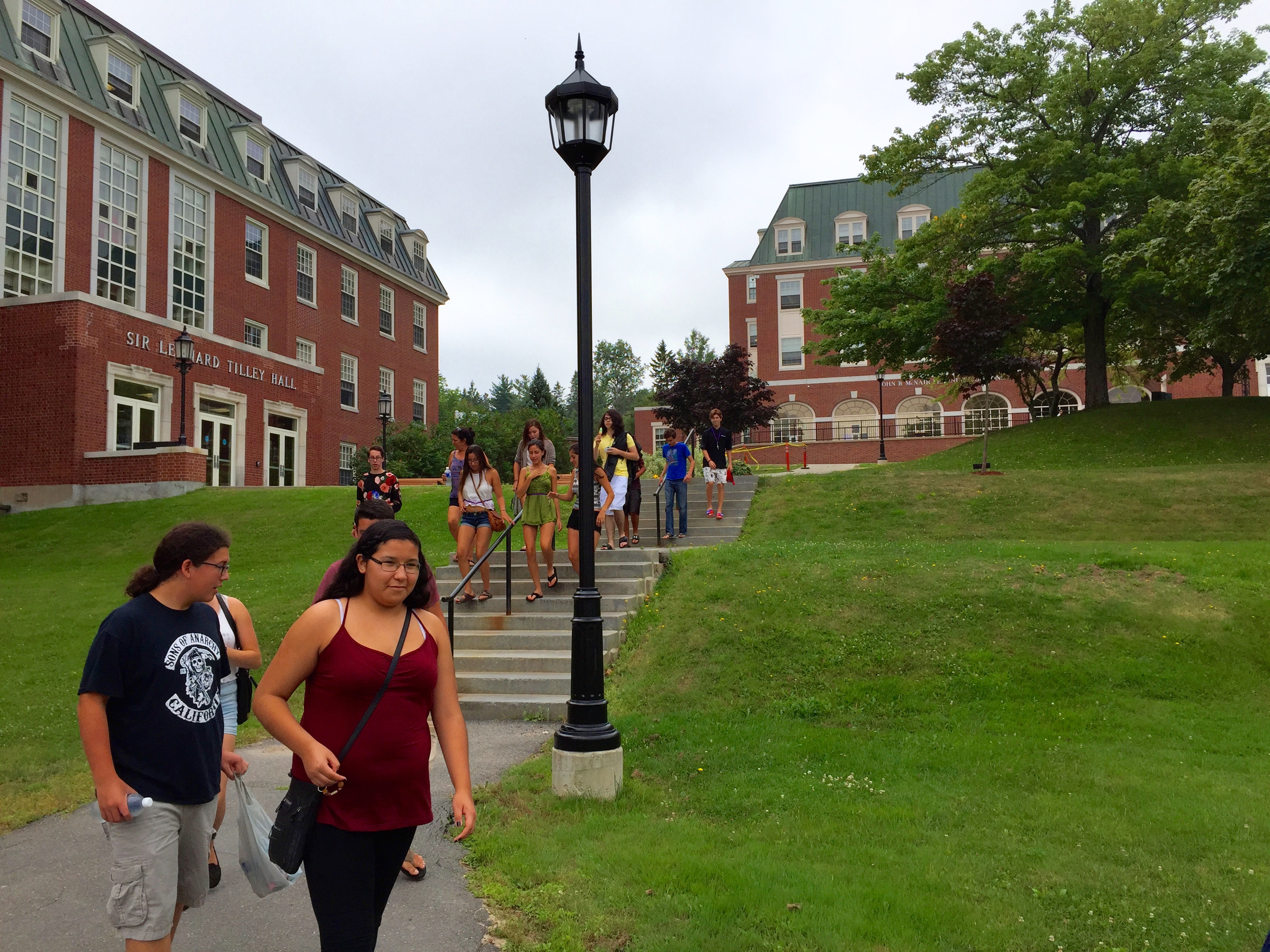 During the week of August 17, First Nation high school students from across the province came to the University of New Brunswick to get a taste of UNB student life at the Mi'kmaq-Wolastoqey Centre's first summer camp: "UDiscover MWC @ UNB".
Students participated in mock classroom experiences in subject areas such as Math, Science, Kinesiology, and Nursing. Students visited the Institute of Biomedical Engineering and learned about the development of upper limb prosthetics.  They also participated in a volcano activity at the Quartermain Earth Sciences Centre and they toured the Robotics Lab, where they learned to operate and control a robot.
"It's wonderful to see these young students get a glimpse of university life, and the opportunities that a post-secondary education can provide," said Eddy Campbell, president of the University of New Brunswick. "The Mi'kmaq-Wolastoqey Centre and the programs it offers are terrific examples of how UNB supports First Nations education."
Not only did students learn in the classroom, but they discovered more about their Mi'kmaq and Wolastoqey cultures, histories, and worldviews. Elder-in-Residence, Imelda Perley and Director of MWC, David Perley exposed students to Mi'kmaq and Wolastoqey cultures through ceremony and practice.
Students participated in drumming and chanting and learned the Honour Song in both New Brunswick's First Nation languages; Mi'kmaq & Wolastoqey. By participating in a talking circle, students experienced the sharing of oral history and its significance in a vibrant culture.  
Later in the week, the Director of the Aboriginal Nursing Initiative, Lisa Perley-Dutcher, shared with the students the teachings of the medicine wheel to live a balanced and healthy life. Other exciting activities included team-building and leadership activities at Odell Park and a land-based learning day on Wolastoqey territory at Mactaquac Park.