International learning opportunities for UNB students
Author: Communications
Posted on Jun 17, 2015
Category: UNB Saint John , UNB Fredericton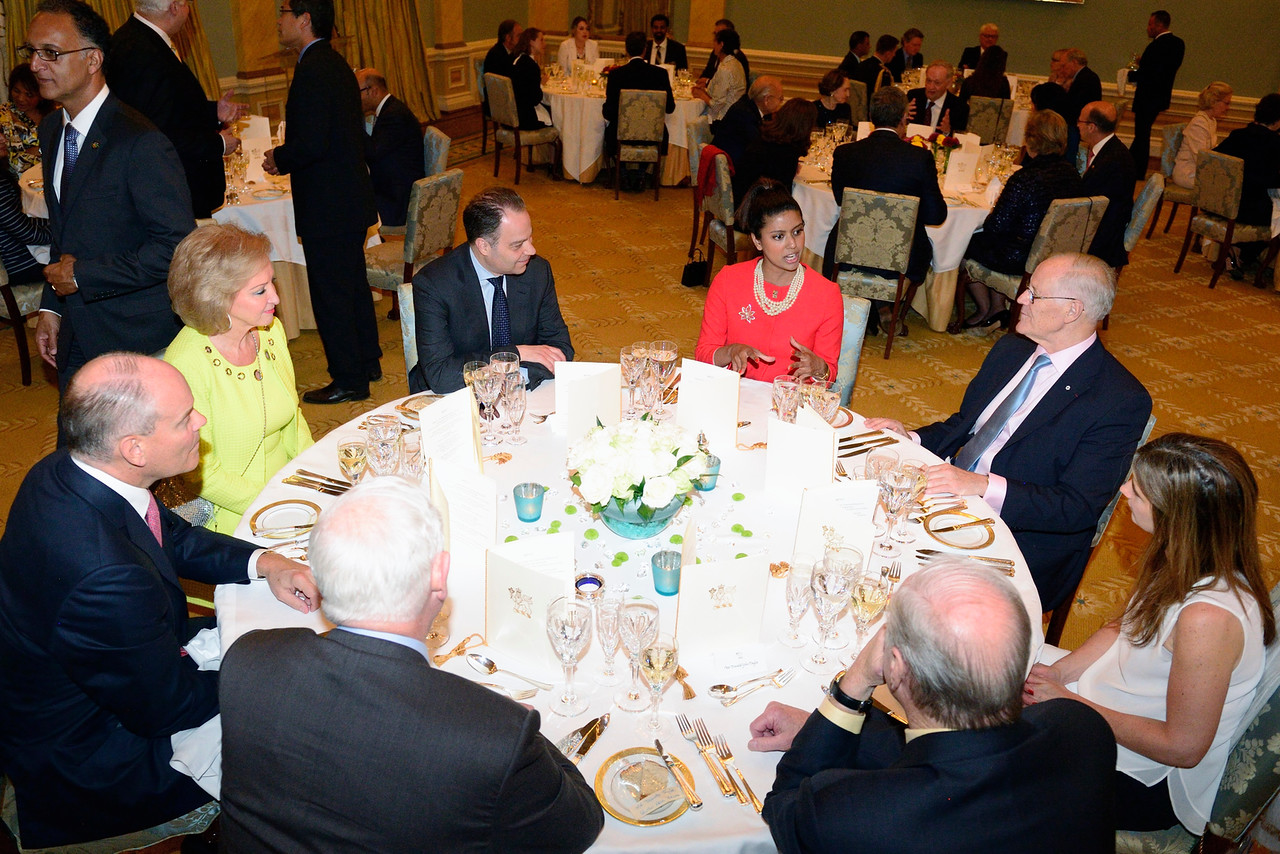 A new scholarship program, formed by the Rideau Hall Foundation and Canada's Community Foundation network, gives UNB students the opportunity to complete an internship tailored to their area of study in a developing country.
UNB is the only university in New Brunswick to successfully secure scholarships through the new Canadian Queen Elizabeth II Diamond Jubilee Scholarship program.
Recently, two of UNB's prestigious Queen Elizabeth II Diamond Jubilee scholars - Jasmine Alam (UNB Saint John) and Cassandra Parsons (UNB Fredericton) - attended a reception and dinner at Rideau Hall in Ottawa. David Johnston, the Governor General of Canada, extended gratitude to those who contributed time and resources to make this program a reality with the Right Honourable Jean Chretien and Frank McKenna among the many dignitaries that attended.
Jasmine Alam, a PhD candidate in interdisciplinary studies (business and economics) under the supervision of Rob Moir, Terry Conrod and Mustapha Ibn-Boamah, will travel to Bangladesh to observe The Grameen Bank model which provides "micro-loans" to women in rural Bangladesh who can't offer any collateral, with the goal of helping them get small, self-sustaining businesses up and running. Through this experience, she hopes her research will help others replicate the model in Canada.
Cassandra Parsons, a biology-chemistry student who just completed her third year, will be participating in an internship focused on international healthcare systems and nutrition for children under five in Lilongwe, Malawi. Her study will look at the health risks surrounding young girls in Malawi and where care is lacking most. She hopes to investigate current health issues, policies, and resources they have access to.
"What makes the program so valuable is that each student has an opportunity to actively design a program which will apply the theory they have been learning to challenging, real world experiences," said Veronica McGinn, UNB's coordinator of international development with the office of Global Learning and Engagement.
"This gives them a real advantage when entering the Canadian or International workforce."
These scholarships will help develop the next generation of innovative leaders and community builders both locally and globally.