New UNB course will help benefit youth and families in NB
Author: Communications
Posted on Mar 31, 2015
Category: UNB Fredericton , UNB Saint John
UNB Fredericton has added new courses to its psychology program that will provide behavioural intervention training to students. New faculty member, Dr. Holly Seniuk will teach the new courses that will focus on an applied approach to behaviour analysis and expand beyond autism into more generalized training for behavioural intervention.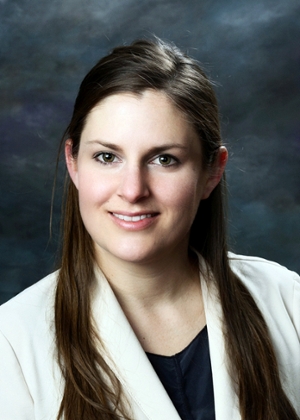 Dr. Seniuk has joined UNB's department of psychology as an assistant professor. Her expertise is in the area of Applied Behaviour Analysis (ABA), which is widely recognized as a safe and effective, evidence-based therapy for autism.
With her, she brings a passion for the powerful effects of ABA therapy and wants to widen the understanding and practice of ABA throughout New Brunswick and the region. Her passion for applied behaviour analysis therapy began at a work placement experience during her undergraduate degree where she worked with a child with Autism (ASD). She saw ABA therapy work and how effective it can be. Seeing children make progress inspired her to pursue the area of study further.
Seniuk then completed her PhD and is also a doctoral level Board Certified Behaviour Analyst (BCBA-D). During her studies, she consulted with families, providing in-home assessments, intensive autism therapy, and training to parents; and provided services to adults with complex behavioural problems. She has found that the interventions used can change family dynamics and improve quality of life for all involved.
"One thing I love about ABA is the principles that guide the science can be applied to human behaviour no matter what the setting or situation," says Dr. Seniuk. "It can have a very positive impact and can benefit society in a lot of different ways."
ABA is not only the only empirically validated treatment for autism, it is also very effective in treating individuals with intellectual disabilities. ABA therapy can be applied to students in the school system who may not have a specific diagnosis, but who have difficulties in school and challenging behaviours. It has also been used to encourage green behaviour, such as recycling, as well as driving safety, gun safety, organizational behaviour management and managing people.
In addition to teaching ABA courses at UNB, Dr. Seniuk is involved with Paul McDonnell and others in pioneering the creation of the Atlantic Provinces Association for Behaviour Analysis (APABA), an affiliated chapter of the Association for Behaviour Analysis International—the association for behaviour analysts from around the world. The goal is to connect individuals interested in behaviour analysis from across Atlantic Canada to build a network where they can connect, share resources, and come together for professional development, intellectual exchange, workshops, and continuing education.
Seniuk's goals include the dissemination of the knowledge of behaviour analysis, to share best practices, and to provide a contingency of qualified individuals to provide ABA-type services for people in the community.
"There is a definite need for that type of service; being able to fill that gap and to provide students with the opportunity to learn about ABA, do research, and clinical work is rewarding in itself."  
The UNB department of psychology and UNB-CEL are partnering on these new initiatives, as UNB remains committed to facilitating opportunities for training to improve the professional support available to families and caregivers of children, youth, and adults with Autism Spectrum Disorder and many other conditions that present behavioural challenges.
For more information about UNB's Behavioural Intervention and Autism Training programs visit www.unb.ca/cel/intervention or contact UNB CEL at 506 458-7843 or unbcel@unb.ca. 
Media contact: Belinda Elliott-Bielecki