UNB receives 500 000 to drive social entrepreneurship and innovation
Author: Communications
Posted on Nov 25, 2014
Category: UNB Fredericton , myUNB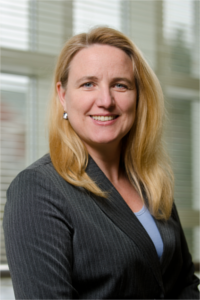 RECODE grant will support first social entrepreneurship diploma in Atlantic Canada 
The Pond-Deshpande Centre (PDC) at the University of New Brunswick (UNB) has been awarded $500,000 in matching funding by the J.W. McConnell Family Foundation as part of its national RECODE initiative.
The Pond-Deshpande Centre will use the grant to launch the first social entrepreneurship diploma program in Atlantic Canada.
The grant will also expand the PDC's existing social innovation programming, empowering UNB's social innovators and partners to address issues ranging from poverty and homelessness to accessing effective community health care.
In particular, the PDC plans to:
Expand the Student Ambassador Program and Youth Entrepreneurship Summit to engage more students across the region;
Further develop UNB's social venture accelerator, B 4 Change, and attract sufficient outside investment to fund it in perpetuity;
Expand access to and funding of UNB's Social Innovation Fund, while also creating Social Entrepreneur Launch Pads to attract social entrepreneurs and lobbying for new pools of social capital in the region; and
Launch a Living Lab—a social venture that will provide students with the opportunity to practice what they are studying, give faculty members a chance to conduct research, and serve as a model for building social ventures and scaling them to the problems that social entrepreneurs seek to address.
RECODE grants help universities and colleges transform into places where students become social entrepreneurs. The program is intended to redesign public institutions from the inside out, to found and grow new social enterprises, and to create partnerships across institutional boundaries.
The Pond-Deshpande Centre's mission is to act as a catalyst to grow and support a stronger culture of innovation and entrepreneurship across Atlantic Canada. Its Student Ambassador Program has brought together 50 students to provide mentorship, while the Youth Entrepreneurship Summit has engaged more than 200 students across Atlantic Canada. Its Social Innovation Fund has distributed almost $200,000 in seed capital to 18 social ventures.
"The Pond-Deshpande Centre has created several strong partnerships in the past 24 months at UNB and across the Atlantic Provinces," said Karina Leblanc, executive director of the Pond-Deshpande Centre. "This funding through RECODE will allow us to catalyze and launch the critical components of a thriving social entrepreneurial ecosystem, to the benefit of our students and the community."
UNB is one of 18 colleges and universities across Canada receiving RECODE grants. The only other RECODE recipient in Atlantic Canada is Memorial University, NFLD.
Media contact: Kelsey Seymour