UNB creative writing grad named Giller Prize finalist
Author: Communications
Posted on Oct 29, 2014
Category: myUNB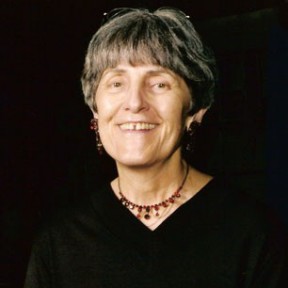 Frances Itani's book Tell has earned her a spot on this year's Giller Prize finalist list.  Itani (MA '80) has seen remarkable success since her time as a student at the University of New Brunswick.
A Member of the Order of Canada, her first novel, Deafening, received a Commonwealth Writers' Prize for Best Book (Canada and Caribbean Region) and was shortlisted for the 2005 International IMPAC Dublin Literary Award; it was a #1 bestseller in Canada.
Her second novel, Remembering the Bones, was shortlisted for a Commonwealth Writers' Prize; and her short story collection, Poached Egg on Toast, won the 2005 Ottawa Book Award and the 2005 CAA Jubilee Award for Short Stories.
Itani's most recent book, Tell, shortlisted among six others from a list of 161 works of fiction across the country, is a portrait of two small-town Ontario marriages left broken by loss. With the narrative power and written grace for which she is celebrated, Frances Itani has crafted a deeply moving, emotionally rich story about the burdens of the past.
The 2014 Scotiabank Giller Prize gala will be held in Toronto on Nov. 10 and will be hosted by CBC's Rick Mercer.
The six books in contention for the $100,000 prize are The Betrayers by David Bezmozgis, Tell by Frances Itani, Us Conductors by Sean Michaels, The Girl Who Was Saturday Night by Heather O'Neill , All My Puny Sorrows by Miriam Toews, and The Ever After of Ashwin Rao by Padma Viswanathan.