UNB welcomes George MacLean as dean of arts in Fredericton
Author: Communications
Posted on Sep 24, 2014
Category: UNB Fredericton , myUNB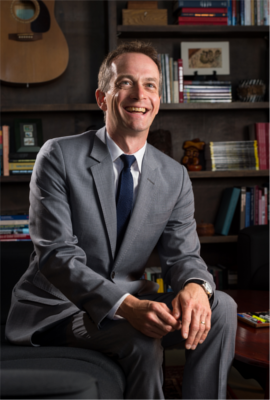 The University of New Brunswick (UNB) has appointed Dr. George MacLean as dean of the faculty of arts in Fredericton.
Dr. MacLean comes to UNB from the University of Manitoba where he previously served as associate dean of the faculty of graduate Studies and head and professor in the department of political studies.  He was also an adjunct professor at the Arthur V. Mauro Centre for Peace and Justice.
He has a PhD from Queen's University, a master of arts from McMaster University and a bachelor of arts from Dalhousie University (King's College).
Dr. MacLean has an outstanding record as a teacher having received the University of Manitoba Award for Excellence in Teaching in 1998 and 2011, and he has a very substantial research portfolio.
"I welcome Dr. MacLean back to the Maritimes in his new role as dean, and look forward to his contributions, both to the faculty and the wider UNB community," said Vice President Academic Dr. Tony Secco.
Dr. MacLean's teaching and research centers on the areas of international relations, foreign policy, international political economy and security studies and he has published extensively in these fields. He will be working with his colleagues in arts to enhance the outstanding research and teaching carried out in this diverse and unique faculty. After two and a half decades in other parts of Canada, he and his family are thrilled to be "home" in New Brunswick.
His five year term began on July 1, 2014.