Dr Jeremy Levitt appointed dean of law
Author: Communications
Posted on Sep 10, 2014
Category: UNB Fredericton , myUNB
Dr. Jeremy I. Levitt, recognized as one of the world's foremost authorities in the area of the law of the use of force, international human rights law, humanitarian law, peace studies and African politics, has been named dean of the faculty of law of the University of New Brunswick (UNB). He holds the rank of professor and, in recognition of his distinguished research profile, the title of vice-chancellor's chair in the faculty of law.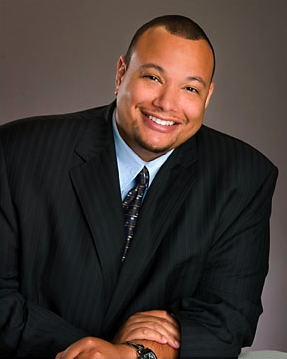 Dr. Levitt comes to UNB from Florida A&M University where he served as the distinguished professor of international law, associate dean for international programs, founding director of the Center for International Law and Justice and special assistant to the provost. He formerly served as a professor of law at Florida International University and DePaul University. Dr. Levitt holds a PhD from the University of Cambridge, a JD from the University of Wisconsin-Madison and a BA from Arizona State University.
"I welcome Dr. Levitt to his new role as Dean and look forward to his contributions, both to the faculty and the wider UNB community," said Vice President Academic, Dr. Tony Secco. "Dr. Levitt's experience and profile will do much to further our goal of building the best teaching and learning institution in the country and attracting the best and brightest minds to UNB."
Dr. Levitt is an internationally recognized public intellectual, legal scholar, international lawyer, political scientist and global administrator with a rare combination of experiential and theoretical training and experiences, respectively.  
Dr. Levitt is a Fulbright scholar. In 2012, he served as the Fulbright Visiting Research Chair in Human Rights and Social Justice at the Human Rights Research and Education Center (HRREC) at the University of Ottawa. In 2009-2010, Louise Arbour, former UN High Commission for Human Rights nominated him to serve as Head of the International Technical Advisory Committee (ITAC) of the Truth and Reconciliation Commission of the Republic of Liberia (TRC). Dr. Levitt was formally appointed by Ellen Johnson-Sirleaf, President of the Republic of Liberia and Africa's first elected female president. In 2005, he was a visiting fellow at the Lauterpacht Center for International Law at Cambridge University.
Dr. Levitt is an elected member of the American Law Institute, America's foremost legal organization as well as a member of the executive council and executive committee of the American Society of International Law.
In 2007, he served as a senior legal adviser to the Sierra Leone War Crimes Tribunal, and in 2005-2007, as senior legal advisor to The Carter Center's rule of law program in Liberia. In 2000-2001, Dr. Levitt was appointed special assistant to the managing director for global human and social development of the World Bank Group. In 1995-96, Dr. Levitt also served as a legal aid to Nelson Mandela's government during South Africa's constitution-building process.
During his term as dean, Dr. Levitt will be working to increase enrolment, foster the faculty's reputation, develop a strategic plan for academic programming and research and work with UNB's development office in raising funds for the faculty of law.