Top Canadian poets novelists converge at Alden Nowlan Festival in Fredericton
Author: Communications
Posted on Oct 3, 2013
Category: UNB Fredericton , myUNB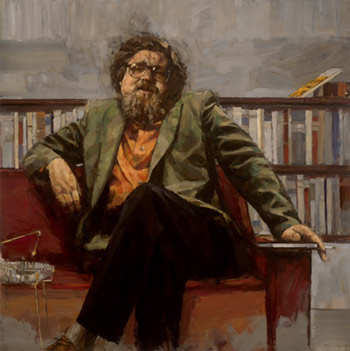 The University of New Brunswick is holding its annual Alden Nowlan Festival in Fredericton from October 3-8, featuring some of Canada's top award-winning poets and novelists.
Critically acclaimed writer Wayne Johnston will open the festival on Thursday, October 3 at 8:00 p.m. in Memorial Hall with a reading from his novel, The Son of a Certain Woman, which is long-listed for the 2013 Giller Prize. Johnston will also read from his novel in Saint John on Friday, October 4 as part of the Lorenzo Reading Series.
UNB's 10th Annual Poetry Weekend takes place on October 5 and 6, with readings at 11:00 a.m., 2:00 p.m., and 8:00 p.m. each day in Memorial Hall (Saturday's 2:00 p.m. reading will be held at Gallery 78, with several prominent poets attending from across Canada and the US).  Some of the weekend's award-winning poets include recent Governor General's Award winner, Julie Bruck, and Atlantic Poetry Prize winner, Carmelita McGrath. Danny Jacobs, a recent graduate of UNB's prestigious creative writing master's program, will celebrate the release of his debut collection, Songs that Remind Us of Factories (Nightwood Editions).
The final event of the festival will be a reading by one of Canada's premier authors and public intellectuals, and former writer/performer on CBC's "Dead Dog Café," Thomas King on October 8 at 8:00 p.m. in Memorial Hall.
Thomas King is author of One Good Story, That One, Truth and Bright Water, and A Short History of Indians in Canada, which won the 2006 McNally Robinson Aboriginal Book of the Year Award. In 2004 he was made a Member of the Order of Canada. (King will also hold a reading on the Saint John campus on October 9 at 7:00 p.m. in the Ganong Hall Lecture Theatre.)
All festival events are free, and everyone is invited to attend.
For more information, please contact Dr. Ross Leckie.