UNB welcomes new writer-in-residence Douglas Glover
Author: Communications
Posted on Sep 13, 2013
Category: UNB Fredericton , myUNB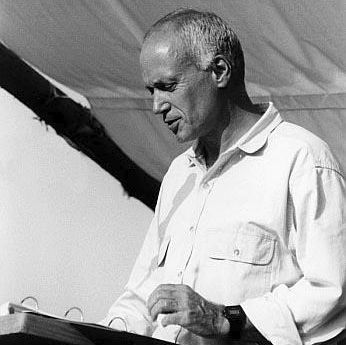 The English department at the University of New Brunswick has welcomed its newest writer-in-residence - bestselling author, Douglas Glover.
Glover is an itinerant Canadian, author of six story collections, four novels, two books of essays, and The Enamoured Knight, a book about Don Quixote and novel form. His bestselling novel Elle won the 2003 Governor-General's Award for fiction and was a finalist for the IMPAC Dublin Literary Award. In 2007 he won the Rogers-Writers' Trust of Canada Timothy Findley Award. His most recent book is the short story collection Savage Love. He edited the annual Best Canadian Stories from 1996 to 2006. Since 2010, he has published and edited the online magazine Numéro Cinq.
Writers-in-residence have an office in the department of English where they meet with students and community members to provide feedback and advice on their creative writing.
Over the past decade, the position has been held by Joan Clark, Sue Sinclair, John Barton, Fred Stenson, Gerry Beirne, Patricia Young, Karen Solie, Catherine Bush, Erin Mouré, Ken McGoogan, Anne Simpson, John Steffler, George (Douglas) Featherling, Colleen Wagner, Richard Sanger, Carol Malyon, Bill Bissett, and Kenneth J. Harvey.    
Glover will be available for consultation with students and the public from September 2013 to April 2014.
Follow Glover's Special to the National Post series the week of September 10.