Government invests 2 5 million in health research
Author: Communications
Posted on Jul 10, 2013
Category: myUNB , UNB Fredericton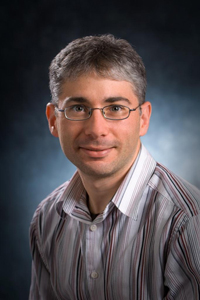 A team of researchers across the Atlantic Provinces has received $2.5 million dollars in funding from the Department of Health to identify crucial gaps in service delivery to children and young people suffering from mental illnesses.
Dr. Scott Ronis, an assistant professor in the University of New Brunswick's department of psychology is joined by investigators from Memorial University of Newfoundland, Saint Mary's University and the University of Prince Edward Island.  
The team will work closely with government and non-government organizations, as well as with youth and families across the region, to examine services related to autism, eating disorders, conduct disorders, anxiety and depression.
"By examining how youth with these conditions access services and are managed in each of the four Atlantic provinces, we can recommend effective and coordinated approaches to improve health, educational, and social outcomes," says Ronis.
Health Minister Leona Aglukkaq announced the funding decision on June 26 in Vancouver as part of the Canadian Institutes of Health Research's Community-Based Primary Health Care initiative.
To arrange a media interview please contact Kelsey Seymour.