Schulich Leaders poised for excellence at the University of New Brunswick
Author: Communications
Posted on Jun 14, 2013
Category: myUNB , UNB Fredericton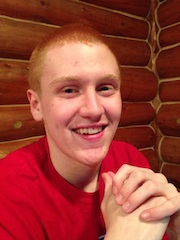 Incoming students Michael Gilbert and Nadia Kashetsky join an exclusive club at the University of New Brunswick as they were named the newest recipients of the Schulich Leader Scholarships at UNB.
The Schulich Leader Scholarships recognize students across Canada who demonstrate excellence in academics and community leadership and who plan on studying one of the STEM subjects - science, technology, engineering and mathematics - during their undergraduate years. The scholarships are valued at $60,000 for a four-year term.
Michael excelled scholastically at Stephenville High School, ranking at the top of his graduating class. He was founder and editor of the student newspaper, served as co-chair of the student council and was a member of both the drama and French clubs. Further, he captained the school's track and field team and coached with a local track program along with assisting students in a Tutoring for Tuition program.
Nadia was also among the top students in her graduating class at Saint John High School, where she held a leadership role on the Student Representative Council. Nadia also performed in a number of school musicals, served as a reading tutor with the Saint John Boys and Girls Club and was a four-year member of the varsity swimming, track, cross country and volleyball teams.
Both Michael and Nadia have attended Shad Valley, a national leadership and experiential program dedicated to the development of remarkable youth.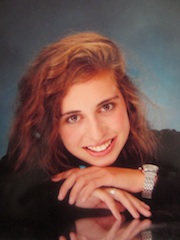 Schulich Leader Scholarships were created by Canadian business leader and philanthropist Seymour Schulich. The historic $100 million scholarship initiative was implemented to secure the future economic competitiveness of Canada. It's designed to ensure that future Canadian leaders are among the next pioneers of global scientific research and innovation. UNB is one of 20 Canadian universities that are part of the program.
Every high school, secondary school and CEGEP (Québec) could nominate one student who would be eligible to receive the Schulich Leader Scholarship. There were 996 nominees for the 40 scholarships in Canada. The Schulich Leader Scholarships program is also being run in Israel.
Brady Hooley of Saint John and Dulanga Ranasinghe of Miramichi were the inaugural recipients of the Schulich Leader Scholarships at UNB in 2012.
"We're proud to continue the university's association with Seymour Schulich and this scholarship program," said UNB President and Vice-Chancellor Dr. Eddy Campbell. "Michael and Nadia are excellent students with wide-ranging extracurricular interests, skills and volunteer experiences. We are delighted they have joined Brady and Dulanga at our University as a result of this prestigious scholarship program."
To arrange a media interview, please contact Kelsey Seymour.