Research examines roots of bilingualism in New Brunswick
Author: Communications
Posted on Jun 20, 2013
Category: UNB Fredericton , myUNB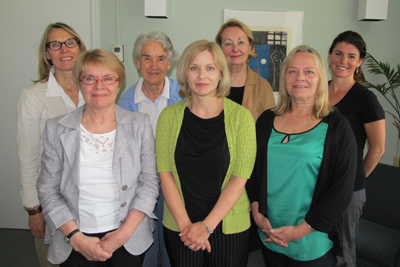 A bilingual and interdisciplinary team from three New Brunswick universities has launched a research project to examine the roots of bilingualism in the province.
The project, under the direction of principal investigator Dr. Chantal Richard from the University of New Brunswick (UNB), brings together academics from the departments of history and French at l'Université de Moncton, the University of New Brunswick (Fredericton and Saint John) and St. Thomas University to examine the emergence and development of Acadian and Loyalist identities in New Brunswick.
Their first task is to digitize texts from twenty-three newspapers over a period of 60 years to create an online database. The researchers will then use text analysis software to analyze the evolution of vocabulary and discursive strategies in both languages from 1880-1940.
Their bilingual database of newly digitized texts will open up new research possibilities in the fields of culture studies, history, linguistics, literature, and media studies, and will be made available to the public in 2014-15.
The project is funded by an Insight grant from the Social Sciences and Humanities Research Council of Canada (SSHRC) and was ranked second nationally in its category. The team is working in partnership with the Electronic Text Centre and the Atlantic Canada Studies Centre, based on the UNB Fredericton campus.
To arrange a media interview, please contact Dr. Chantal Richard.