Memory of former UNB law student honoured
Author: Communications
Posted on May 28, 2013
Category: myUNB , UNB Fredericton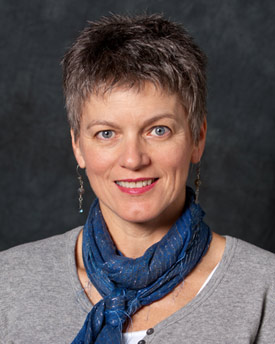 Honouring the memory of a beloved employee and classmate, the New Brunswick Union of Public and Private Employees (NBUPPE) and graduating law students at the University of New Brunswick have combined to establish the Dawn Muzzerall Prize in Contracts.
Known for her intelligence, compassion, humour and drive, Dawn was scheduled to graduate with this year's law class. However, in the fall of 2011, during her second year in the program, she was diagnosed with a brain tumour. Dawn served as an inspiration to her classmates as she fought a brave fight but she died on Dec. 2, 2011, leaving many emotionally devastated.
"Dawn was a dear friend and trusted member of our organization," said NBUPPE president Susie Proulx-Daigle. "Her tenacity, work ethic, knowledge and leadership skills were instrumental in her success as a labour relations officer. We felt that a prize in contract law would be a fitting way to pay tribute to her contributions and honour her memory."
Dawn, who originally graduated from UNB with a business degree in 1986, became a dedicated labour relations officer with the NBUPEE. She also was active in the community, raised two daughters and a son, and ran distance and multisport races. In the fall of 2010, she took on another challenge - law school.
From Dawn's first moments in the law faculty, she made an impact with her peers. Many marveled at her ability to simplify complex issues, celebrated her winning personality and were inspired by her ability to effectively assert her viewpoints.
During the fall and winter semesters, Dawn's former classmates raised funds through a variety of activities, ranging from trivia nights and a masquerade ball to wine and beer tastings to weekly lunch sales.
"She was our rock in first year. It was an absolutely heartbreaking loss to our class, a loss that was felt by everyone," said Nicole LaFosse, chair of the law society's grad committee.  "If there were any positives to come out of this, it would be the enormous bond that the loss of Dawn gave to our class. It brought everyone together and to this day, we are all closer friends because of Dawn."
Her approach helped develop a strong sense of camaraderie for the group, who attended many of the same classes with the same professors, assignments and responsibilities. In that first year, she also stood out by capturing the coveted George McAllister Prize for Torts, a positive reflection on her academic abilities and the success she was enjoying in the initial stages of the law program.
"Graduation time is a period of celebration and stories like these reinforce how tightly-knit the community is at UNB," said UNB president and vice-chancellor Eddy Campbell. "This award is a heartfelt tribute to Dawn and reflects the positive influence she had on her classmates in the law faculty."