Thomas Homer-Dixon to Speak on Energy and the Environment
Author: Communications
Posted on Mar 12, 2013
Category: myUNB , UNB Fredericton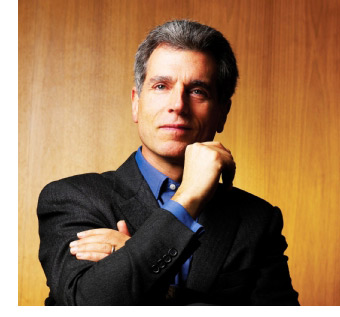 Thomas Homer-Dixon, best-selling author and leading Canadian thinker, will be the featured speaker at the next Andrews Initiative Year of Energy and the Environment event.
Dr. Homer-Dixon will speak on "The Coming Energy Transition: Shock, Innovation and Resilience" on Tuesday, March 19, at 7:30 p.m. at the Wu Conference Centre, at the University of New Brunswick in Fredericton.  Admission is free and the public is invited to attend.
Much in demand as a speaker and advisor around the world, Dr. Homer-Dixon is an expert on addressing environmental and energy challenges. He is the editor of Carbon Shift: How the Twin Crises of Oil Depletion and Climate Change Will Define the Future on which his talk will be based.
He serves as Chair of Global Systems at the Balsillie School of International Affairs, as well as a professor and director in both the School of Environment, Enterprise, and Development and the Waterloo Institute for Complexity and Innovation, at the University of Waterloo.
Dr. Homer-Dixon is the author of the best-selling and award-winning books The Upside of Down: Catastrophe, Creativity, and the Renewal of Civilization; The Ingenuity Gap; and Environment, Scarcity, and Violence. He writes regularly for The Globe and Mail, and has published often in the New York Times, the International Herald Tribune, the Washington Post, the Financial Times, and Scientific American.
The Andrews Initiative at the University of New Brunswick explores substantive topics of current importance intended to stretch the mind and test the intellect.  Launched in 2011, the Andrews Initiative delved into science and religion, the all-important topic of water and, now, throughout 2013, focuses on energy and the environment.
The Andrews Initiative is funded through a generous bequest from UNB alumnus J. William Andrews and is named in his honour.