Pacey lecturer to discuss juggling work and family
Author: Communications
Posted on Mar 18, 2013
Category: UNB Saint John , UNB Fredericton , myUNB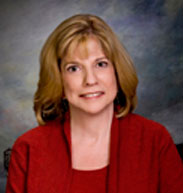 Dr. Diane F. Halpern, McElwee Family Professor of Psychology and Roberts Fellow at Claremont McKenna College, will present this year's annual Pacey Lecture on Wednesday, March 20, in Fredericton and Thursday, March 21, in Saint John. 
She will present "Juggling Work & Family: What Women Leaders Can Teach Us".  Both lectures will take place at 5:30 p.m. with a reception beginning at 5 p.m.  The Fredericton lecture on Wednesday will take place in Tilley Hall, Room 102.  In Saint John, Thursday's lecture will take place in Oland Hall, Room 104. 
Dr. Halpern was president of the American Psychological Association in 2004 and is a past president of the Society for Teaching of Psychology.
In addition, to her 92 book chapters, 148 journal publications, and nearly 300 conference presentations, Dr. Halpern has authored or co-authored 11 books, many of which have become the "gold standard" in their field.
In the course of her career, she has won many awards for her teaching and research, including the Outstanding Professor Award from the Western Psychological Association, the American Psychological Foundation Award for Distinguished Teaching, the Distinguished Career Award for Contributions to Education given by the American Psychological Association, and the California State University's State-Wide Outstanding Professor Award.
Hosted by the faculty of arts on both UNB campuses, the W.C. Desmond Pacey Memorial Lecture is presented by leading figures in humanities and social sciences. It was established in 1981 to honour the late Desmond Pacey, a distinguished UNB professor and administrator who died in 1975.
The lectures are free and open to the public. For media interview requests, contact Natasha Ashfield.