UNB s Annual Dineen Lecture to Focus on Sustainable Energy in Canada
Author: Communications
Posted on Feb 13, 2013
Category: UNB Fredericton , myUNB , UNB Saint John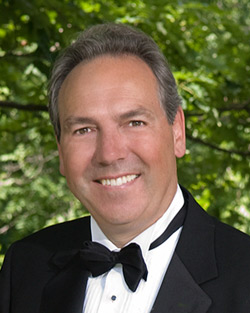 The Faculty of Engineering, in partnership with the Andrews Initiative, proudly presents the 33rd annual Dineen Memorial Lecture, featuring Dr. Richard J. Marceau, president of the Canadian Academy of Engineering and provost of the University of Ontario Institute of Technology.
The lecture will be given on both campuses: on Tuesday, Feb. 19 at 4 p.m., in Dineen Auditorium, Head Hall, 15 Dineen Drive, UNB Fredericton; and on Wednesday, Feb. 20 at 3 p.m. in the Ganong Hall Lecture Theatre, UNB Saint John. Admission is free and the public are invited to attend.
Dr. Marceau's talk, "Canada: Winning as a Sustainable Energy Superpower," is based on a major study of the same name conducted by the Canadian Academy of Engineering published in 2012.  Edited by Dr. Marceau and Clement W. Bowman, chair of the Energy Pathways Task Force, the study takes a comprehensive look at all forms of energy generation from hydro to nuclear and evaluates their future sustainability and impact on the environment.
A graduate of McGill University and an expert in electric power generation, Dr. Marceau has had extensive experience in the private sector, having worked with MONECO and Hydro-Québec. His academic career began in 1993 at the Ecole Polytechnique de Montréal. He was appointed dean of engineering at Université de Sherbrooke. Since January 2005, he has led the academic community of the University of Ontario Institute of Technology (UOIT) as provost and vice-president academic. On June 1, Dr. Marceau will relocate to Atlantic Canada to take up the position of vice-president research at Memorial University.
A widely published author, prolific researcher and respected teacher, Dr. Marceau is much sought after as a speaker and an advisor.
The Dineen Memorial Lecture commemorates the life of James Owen Dineen (1920-75), a celebrated UNB electrical engineering graduate, scholar and professor, who served with great distinction as dean of engineering and as president from 1969 to 1972. His life was cut tragically short by terminal illness.
For media interview requests, contact Susan Montague.