Higher education mission concludes successfully enhances links with Ukraine
Author: Communications
Posted on Feb 18, 2013
Category: UNB Fredericton , myUNB , UNB Saint John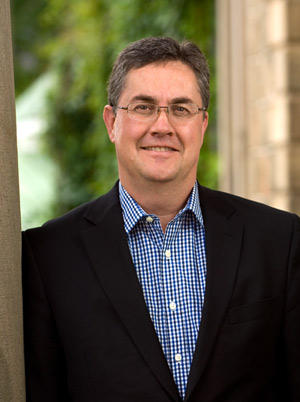 Over the past week, the Canadian Bureau for International Education (CBIE) led a delegation of 15 senior education leaders from 12 Canadian institutions to Ukraine with the aim of strengthening Ukrainian-Canadian higher education partnerships.
"We achieved our goal of greatly enhancing the bilateral relationship and setting the stage for expanded activity," said Karen McBride, President and CEO of CBIE, who co-led of the Canadian delegation with Dr. H.E.A. (Eddy) Campbell, President and Vice-Chancellor of the University of New Brunswick.
The first ever mission of this kind began in Kyiv with a workshop hosted by the Union of Rectors of Higher Educational Institutions of Ukraine. The workshop attracted 24 Ukrainian institutions whom, together with their Canadian counterparts, discussed lessons learned from past higher education partnerships and emerging areas for collaboration such as agriculture and the environment.
Canada's Ambassador to Ukraine, His Excellency Troy Lulashnyk, launched the workshop and stressed the timeliness of the mission. He cited the importance of cooperation and the sharing of best practices to strengthen reforms in Ukraine's higher education system based on democratic standards and institutional independence.
The workshop concluded with signing of a Memorandum of Understanding between CBIE and the Union of Rectors, formalizing their commitment to work to broaden the Ukraine-Canada bilateral relationship in higher education and research.
The delegation took time on Wednesday to meet with the National Academy of Pedagogical Sciences of Ukraine to learn about current issues in higher education in Ukraine. The group also met with the National University of Kyiv-Mohyla Academy to explore future partnerships.
Mid-week took the delegation to Lviv in order to participate in a workshop hosted by the Board of Rectors of Higher Educational Institutions of Lviv Region and the Lviv Regional State Administration, engaging 18 Ukrainian higher education institutions and with the purpose of discussing emerging areas for collaboration with a focus on the role of higher education institutions in supporting innovation.
The Governor of Lviv Region in Ukraine welcomed the Canadian delegation and His Excellency Troy Lulashnyk, stating that the workshop and higher education mission will "be inscribed into the history of Canada-Ukraine relations."
The Canadian delegation took advantage of the days following both the Kyiv and Lviv workshops to further develop institutional relationships and expand on common collaborative interest areas by participating in individualized institutional visits. Several Memoranda of Understanding were signed to formalize a commitment to cooperation around higher education partnerships in selected areas.
The delegation returned to Canada on Saturday, bringing with them renewed dedication and commitment for international cooperation with Ukraine.