Rust and Bone receives Golden Globe nominations
Author: Communications
Posted on Jan 14, 2013
Category: UNB Fredericton , myUNB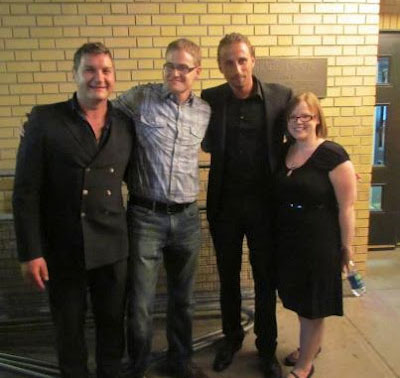 The movie Rust and Bone, based on UNB alumni Craig Davidson's master's thesis, was nominated for two Golden Globe awards at this year's broadcast.
Davidson graduated in 2001 with his master's of English thesis "28 Bones" in hand. Although he may not have known then that his UNB thesis would land him such prestigious accolades, he's always believed that hard work pays off.
"I'm a firm believer in the fact that if you just keep working, keep plugging along, it's like putting nickels in a penny bank; at some point it may just pay off. And, if it never does, well, it's still a good way to go through life," said Davidson.
After graduating from Trent University in Ontario, and teaching for a year in Japan, Davidson decided to head back to school, but as his undergrad marks were underwhelming, UNB Fredericton offered to accept him into its master's of arts program on a probationary basis.
While attending the University of New Brunswick, Davidson proved he deserved his place here by being the only two-time recipient of the university's David H. Walker award for the best piece of original fiction.
Davidson says his time at the University of New Brunswick played a role in his success.
"UNB was integral in all that - after all, many of the stories germinated there, and lo and behold these many years later something pretty cool came of it."
Rust and Bone received two Golden Globe Award nominations: best performance by an actress in a motion picture - drama, and best foreign language film. Although the cast and crew didn't take home any trophies following the January 13 broadcast, they have received a number of other awards in 2012, including winner of the Best Picture award at the London Film Festival.