UNB s Robert Austin releases new book
Author: Communications
Posted on Dec 18, 2012
Category: UNB Fredericton , myUNB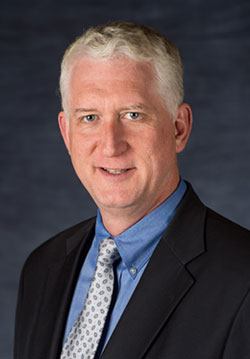 Robert Austin, dean of the faculty of business at UNB Fredericton, just launched his new novel, Harder Than I Thought: Adventures of a 21st Century CEO Leader, which was published by the Harvard Business Review Press in December. 
Co-authored by Richard L. Nolan and Shannon O'Donnell, Harder Than I Thought, tells the story of Jim Barton, the new CEO of Santa Monica Aerospace whose job isn't easy: the company's hemorrhaging cash, struggling to regain investors' trust after an accounting scandal, and striving to transform its military and manufacturing culture to become a global aerospace integrator.
Although Jim isn't real, his story--developed in consultation with seasoned, actual CEOs--contains crucial lessons for all chief executives.
This educational novel discusses formulating and executing strategy, managing financial and labor crises, fostering a culture of innovation and continuous transformation, forging global partnerships and making ethical choices in an increasingly transparent environment.
Austin has had varied and extensive experience in his more than 25-year career. Before joining UNB, he held the chair in Management of Innovation and Creativity at Copenhagen Business School, where he also served as associate dean for MBA programs and as CEO of the CBS-SIMI Executive Foundation. Before that he was an associate professor of technology and operations management at the Harvard Business School. He's been a practicing manager at Ford Motor Company, and served as chief operations executive for new business incubated by a major tech company.
His research interests are in innovation, information technology management, and performance management. His publications have appeared in top journals such as Harvard Business Review, Information Systems Research, Management Science, MIT Sloan Management Review, Organization Science, and the Wall Street Journal. He is also an author of more than 50 published cases, several other books, and two online simulation/tutorial products.
Whether you're a business student or a seasoned CEO, this story allows you to apply the lessons faced by the main character to your own situation. Austin was recently posted to the Harvard Business Review's You Tube Channel talking about one of the many business lessons touched on in his novel:
Experts agree that many twentieth-century leadership practices are inadequate to the stormy twenty-first-century present. This book equips readers with the insights they'll need to rise with the occasion of a rapidly shifting business landscape.
For media interview requests, contact Natasha Ashfield.