Dog therapy coming to UNB
Author: Communications
Posted on Dec 7, 2012
Category: myUNB , UNB Fredericton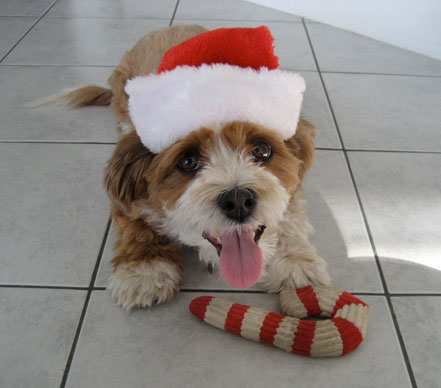 Student exams with the usual holiday stressors can be overwhelming.
Studies have shown that dog therapy can help to provide a refreshing refocusing of energy, and allow for time for sharing stories, interacting with friends, and for feeling a connection to our furry friends.
UNB is focused on providing students with health and wellness programs, and in keeping with this focus Dog Therapy is happening during the winter exam period here at UNB.
Through collaboration with local therapy dog owners, the Student Union, and UNB Student Affairs and Services there will be three evenings of a dog-dazzling, stress-reducing activity; December 10, 12 and 13 from 6:30 – 8 p.m., in the Student Union Building Ballroom.
The program will offer students the opportunity to engage in conversations with peers and to interact with the animals.