Wendy Robbins contributes to national report about women in university research
Author: Communications
Posted on Nov 22, 2012
Category: UNB Fredericton , myUNB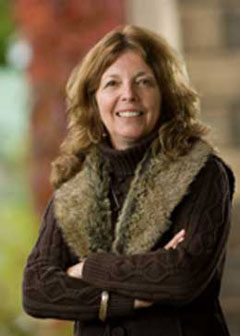 The Council of Canadian Academies recently released a report entitled, Strengthening Canada's Research Capacity: The Gender Dimension, and UNB's Wendy Robbins was among the 15-member expert panel to contribute to the report.
In response to a request by the Minister of Industry in the fall of 2010 after the notable absence of female candidates for the prestigious Canada Excellence Research Chairs program, the expert panel was struck.
The in-depth, authoritative assessment of women in university research has found that although there has been significant progress in the representation of women in the university research ranks, there are still gender equity challenges that must be overcome and the passage of time will not be enough to ensure parity.
Wendy J. Robbins, professor of English and coordinator of UNB's Women's Studies Program, volunteered with the Council of Canadian Academies to examine which factors influence the career trajectory and statistical profile of women researchers in Canadian universities.
To request a media interview, contact Natasha Ashfield.