Calgary oil executive s scholarship benefits N S engineering students at UNB
Author: Communications
Posted on Nov 7, 2012
Category: UNB Fredericton , myUNB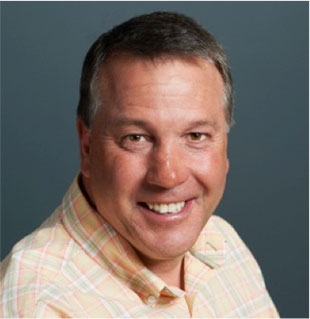 A young woman with a sense of social responsibility, strong academics and athletic prowess is the inaugural recipient of the James M. Saunders Scholarship.
Courtney Roddick of Westville, N.S. is the first recipient of the award which is valued at $5,000. The scholarship is provided to a student from Nova Scotia entering the Bachelor of Science in Engineering program. Selection is based on academic success and financial need.
The award is named after James (Jim) M. Saunders (BSE CE '82), the founder, president and chief executive officer of Twin Butte Energy Ltd., a dividend paying, yield focused intermediate oil and gas company based in Calgary, AB. Jim has 30 years of technical and managerial experience in the field having been the president and CEO of three other successful junior oil and gas companies. He's also lent his expertise to other corporations as an advisor and corporate director.
Jim has several reasons for creating the award at his alma mater.
"UNB played a big role in shaping my career which, fortunately, has been good to our family. With two children in university, we recognize the financial challenges that some of the most gifted students may face and, therefore, we are proud to give something back to UNB and aspiring Nova Scotia engineers," Jim said.
Courtney, who graduated in June from Northumberland Regional High School, is a well-rounded young woman who has demonstrated teamwork and dedication in both sports and community work while maintaining a strong academic record. In addition to serving her school on student council, Courtney volunteered with her local animal rescue centre, as a math tutor and with the ALS Society.
On the field she was a member of the junior varsity soccer team and suited up for the rugby squad, something she has in common with her benefactor as Jim played rugby while attending UNB.
President and vice-chancellor of UNB Eddy Campbell said it is alumni such as Jim that help the university grow while setting a great example for the next generation of UNB graduates.
"The generosity and leadership of our alumni is tremendous and has allowed UNB to help more students, even in challenging economic times," he said. "The James M. Saunders Scholarship is another example of the great connection between the university and its graduates."