UNB s EATON lecture to challenge concept of remembrance
Author: Communications
Posted on Oct 13, 2012
Category: UNB Saint John , UNB Fredericton , myUNB
What will Canadians make of the great wars of the 20th century when all the veterans are gone?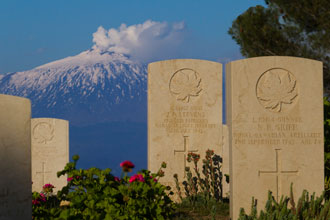 That's the question J. Marc Milner, director of the Gregg Centre for the Study of War and Society at the University of New Brunswick, will answer during this fall's inaugural Eaton Lecture.
Dr. Milner's inaugural talk, entitled Beyond Remembrance, will take place on Wednesday, Nov. 7, at 7 p.m. at the Canadian Forces College in North York, Ontario.
"The Canada of 1914-1945 was at a social and ideological crossroads," says Dr. Milner. "We need to integrate the story of those who honoured the dead's sacrifice by resolving to make Canada a better place for everyone. So maybe when we go to the cenotaph we ought to be thinking a little more about those who survived the war, endured the heartache and made sure that the loss of their loved ones was not in vain."
The Eaton Lectures, organized by the Gregg Centre, will focus on Canadian military history and stewardship.
Dr. Milner is one of Canada's preeminent scholars of the Second World War and has a reputation as one of Canada's most influential military historians. He has been instrumental in the growth of the military history program at UNB and was a key player in the establishment of the Gregg Centre.
The Eaton Lectures are made possible through the generous support of Fredrik S. Eaton, UNB alumnus and former chancellor, and the Fredrik and Catherine Eaton Charitable Foundation.